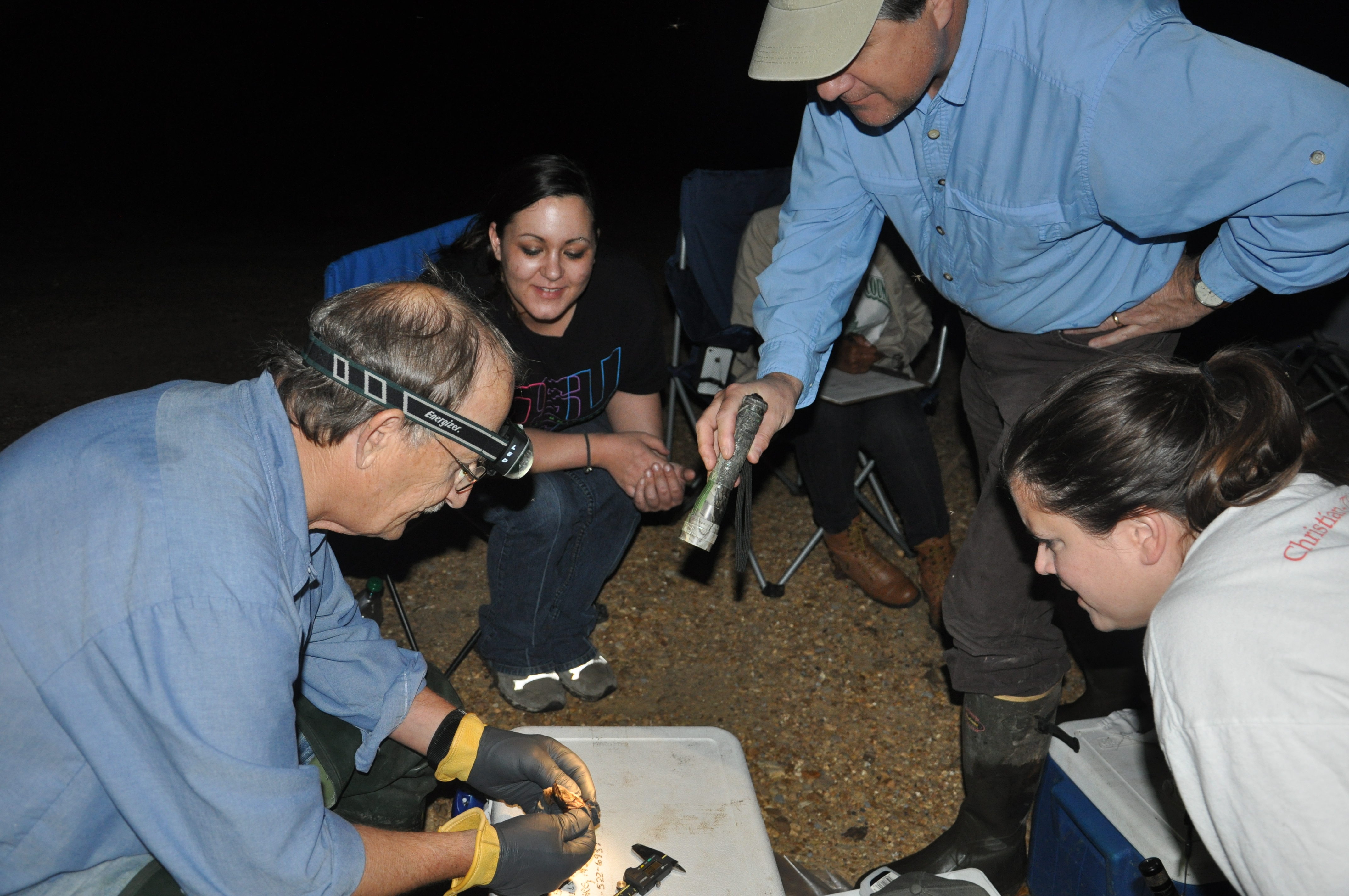 The Wildlife Society (TWS) has recently approved as the newest student chapter at Delta State University. The Executive Board of the Southeastern Section of TWS approved its formation on April 26. Current Delta State University Wildlife Society Officers for 2012-13 are President Bobby Horne, Vice President Chase Hall, Secretary Ryan Fulgham, and Treasurer Kristi Janes. The Faculty Advisor for the student chapter is Dr. AHM Ali Reza.
The student chapter at Delta State University has been active for several years but was only recently recognized as an official student chapter. The student chapter seeks to enhance opportunities for its members to engage in networking and educational activities with wildlife professionals and to foster campus and community awareness of wildlife issues. Recent activities have included presentations on Black Bears in Mississippi by Brad Young with the Mississippi Department of Wildlife, Fisheries, and Parks, Native Plants for Wildlife Conservation and Management in Mississippi by Jeanne Jones with Mississippi State University, and Bat Fauna of Mississippi by Chester Martin with U.S. Army ERDC. Other activities have included a wild game party and workshops on plant identification, bat identification, and wildlife photography.
The Wildlife Society is an international, nonprofit, scientific and educational organization comprised of professionals serving the resource management fields, especially wildlife management and natural resource conservation. Founded in 1937 and based in Bethesda, Maryland, The Wildlife Society has nearly 9,600 members from 60 countries. Principal objectives of The Wildlife Society are to: develop and promote responsible stewardship of the environment in general and wildlife specifically; take an active role in preventing, minimizing or mitigating human-induced environmental degradation; increase public awareness and appreciation of wildlife values; and maintain the highest standards of professionalism in all activities. The Wildlife Society's members are individuals dedicated to advance these objectives. They accept the responsibility of maintaining and enhancing wildlife as an integral part of the human environment. In addition to the national organization, chapters exist at the regional, state and local levels.