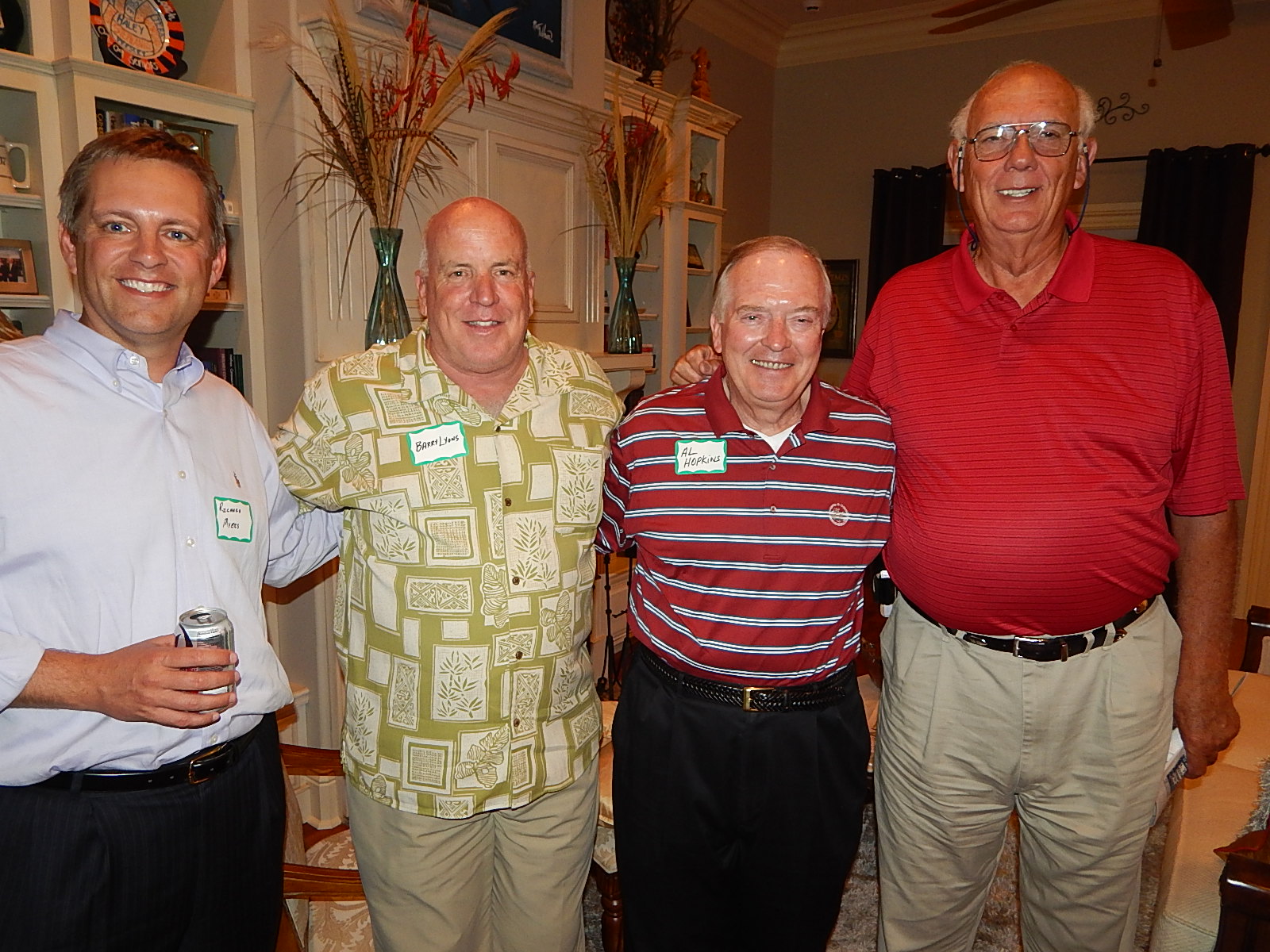 The Delta State University National Alumni Association held the annual Gulf Coast Chapter Alumni Day Thursday, May 23, in Gulfport, Mississippi at the home of Delta State alums Keith and Shelley Williams. With over 50 alumni and friends in attendance, the meeting was a great chance for everyone to come together in the name of Delta State.
President William N. LaForge was at the meeting and spoke to the crowd about the future of Delta State. He encouraged alumni to help recruit good students to come to Delta State and to donate what they could to help provide scholarships.
"The Delta State team of faculty and staff who visited the Mississippi Gulf Coast was very warmly received," said LaForge. "I believe we accomplished our mission of laying down the marker that Delta State is energized, aggressively recruiting students, and engaging our alumni in important and meaningful ways. We look forward to collaborating with Delta State alumni and friends on the coast as we advance the mission and interests of Delta State."
Other guests from campus present were Keith Fulcher, executive director of the Alumni Foundation; Gary Bouse, Chief Development Officer; Bradley Davis, Coordinator of Transfer Studies; Ann Giger, director of Donor Relations; and Dr. Henry Outlaw, professor emeritus. The Alumni Association staff, director of Alumni Affairs Jeffrey Farris, and assistant director of Alumni Affairs Jordan Thomas led the meeting.
"This year's alumni meeting catered to over 50 alumni and friends in the Gulf Coast area, which consists of Hancock, Harrison, Jackson, George, Stone, and Pearl River counties," said Jeffrey Farris, director of Alumni Affairs. "The potential for growth is promising with the chapter volunteers."
The Alumni Association also set up a silent auction full of Delta State gear for alumni to peruse. All funds raised from the silent auction go to the Gulf Coast Alumni Scholarship, which will be given to a student from the Gulf Coast who will be attending Delta State.
"The Gulf Coast scholarship is a top priority for our chapter," said Brett Walker, president of the Gulf Coast Chapter. "We plan to continue to grow our chapter and raise more scholarship dollars for Delta State students in our area."
The Alumni Meeting capped off a perfect alumni day on the Gulf Coast packed full of meetings with alumni and donors of Delta State.
The day started with a tour of the Walter Anderson Museum in Ocean Springs with Anderson's daughter and 1961 graduate of Delta State Mary Anderson Pickard. The group then traveled to Gulfport to the Great Southern Club at the top of the Hancock Bank building for lunch with a group of alumni including Al Hopkins, Keith Williams, Brett Walker, and Rusty Rayborn. Everyone shared stories of their time at Delta State, and although everyone may have graduated at different times, they all had in common the love for their alma mater.
President LaForge also met with John Goff, president and CEO of Keesler Federal Credit Union and 1975 DSU graduate, Dr. Travis Richardson, 1956 graduate and donor to the DSU Science Department, and David Lindh, a 1952 graduate and scholarship donor.