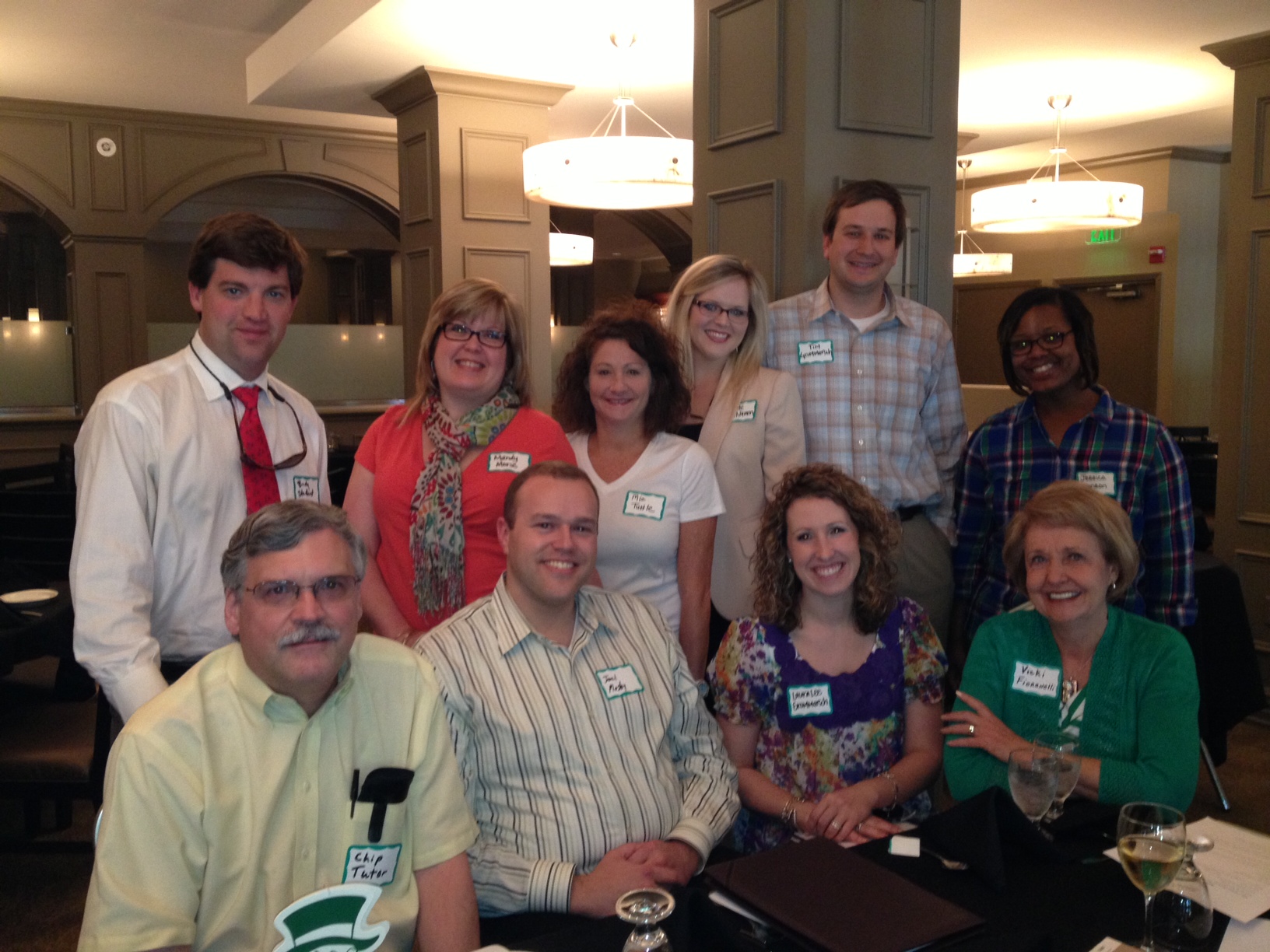 The Delta State University Alumni Association is gearing up for the annual Memphis Area Chapter Meeting. With a large group of alumni and friends in Memphis, the Alumni Association is hoping for a great crowd at this year's event. The Chapter would like to also invite alumni and friends from the surrounding areas including DeSoto County in Mississippi.
The event is Thursday, May 30 at the Crescent Club in Memphis. The evening begins at 6 p.m. with a social hour where guests can mingle with old friends and meet with fellow alumni. At 7 p.m., guests will hear updates from the Delta State campus as well as a message from featured speaker President William N. LaForge. Heavy hors d'oeuvres will be served and a cash bar will be available.
"We are so excited about our upcoming Memphis alumni meeting," said Jessica Johnson ('05), president of the Memphis chapter. "This is a great opportunity to catch up with old friends, and learn about the great changes that are taking place at Delta State as well as meet our new president. We are looking forward to having an awesome time."
The Memphis Chapter Committee has been working very hard to make this event a success.
"We are very excited to be raising the bar Delta Style with this year's Alumni Meeting. We've planned a great event that we know will remind you or your much loved Delta State experience," said Joel Mosby ('01). "There are many great changes occurring at our university all lead by the new Delta State President and Alum William LaForge. His visit to this meeting and his vision of growth has all of us anxious to be there."
The Alumni Association would like to thank all the sponsors for this chapter event: Tim Grommersch – State Farm; Rudy and Nancy Jackson – "Rudy to the Rescue" Handyman; Kathleen Armour Walker – Tennessee Pewter Company; Cindy Johnson Tarsi – Southern Roots (gift company); Laura Lee Grommersch – Bancorp South; Carrie and Robin Rundhaug – Mississippi River Office Solutions; and Vicki and Charles Fioranelli – Retired.
For more information, contact the Alumni Association at 662-846-4660 or visit the website www.deltastate.edu/alumni. Follow the Alumni Association on our social media sites – Facebook: Statesmen Graduates; Twitter: @DSU_Alumni; Tumblr: www.dsualumni.tumblr.com; LinkedIn: DSU alumni; and You Tube: dsualumni1.