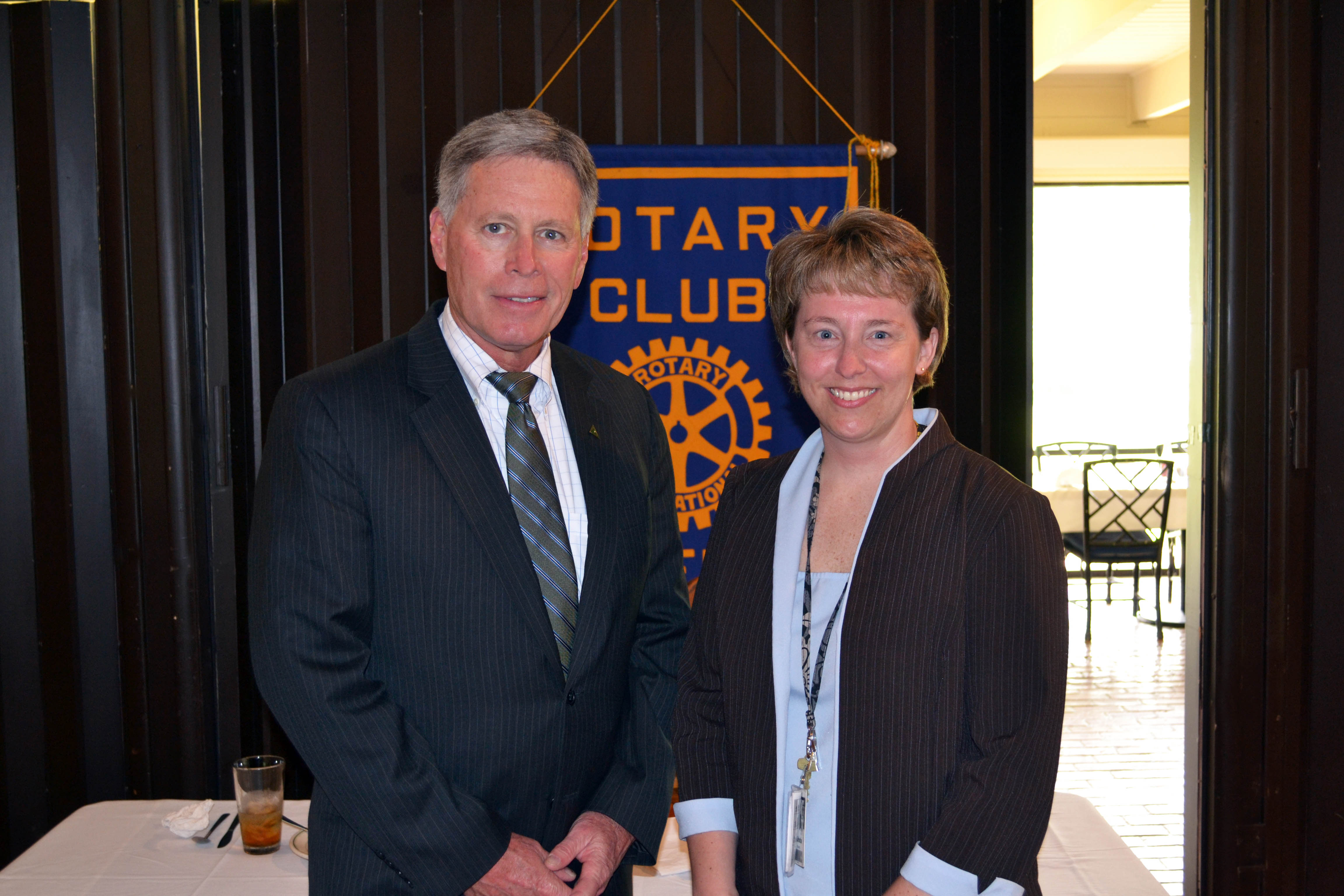 Delta State University President William N. LaForge was inducted into the Cleveland Rotary Club as a full member during Wednesday's meeting at the Cleveland Country Club. Incoming Rotary President Emily Havens and Rotarian Robert Ragan led the welcome.
LaForge joins numerous Delta State colleagues in the Club including Leslie Griffin, dean of the College of Education and Human Sciences; Keith Fulcher, executive director of Alumni-Foundation; Edwin Craft, chief information officer; Gary Bouse, chief development officer; Myrtis Tabb, associate vice president of finance and administration, Eckward Mcknight, instructor in the College of Business, and Billy Moore, dean of the College of Business.
Rotarian Ben Bufkin led the program. The guest speaker was , Krista Roberts, plant manager at Baxter Healthcare. She discussed the efficiency and importance of the plant in the Cleveland community.
LaForge joins the Rotary Foundation's mission as a not-for-profit corporation supported solely by voluntary contributions from Rotarians and friends of the Foundation who share its vision of a better world.