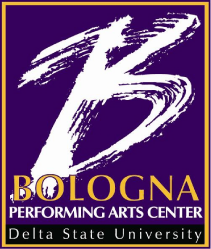 The Bologna Performing Arts Center (BPAC) at Delta State will hold the 2013-2014 season announcement and reception on Monday, June 3, at 5:30 p.m. in the Hazel and Jimmy Sanders Sculpture Garden on campus.
A presidential welcome by William N. LaForge will be followed by the announcement of performances for the 19th season at the BPAC. Live entertainment will be provided by Alphonso Sanders. The event is free and open to the public.
A wide variety of performances is expected for the upcoming season, ranging from symphonies to Broadway shows.
For more information on the event, the BPAC, or tickets, please visit www.bolognapac.com or call (662) 846-4626. Follow the BPAC on Facebook at www.facebook.com/bolognapac.