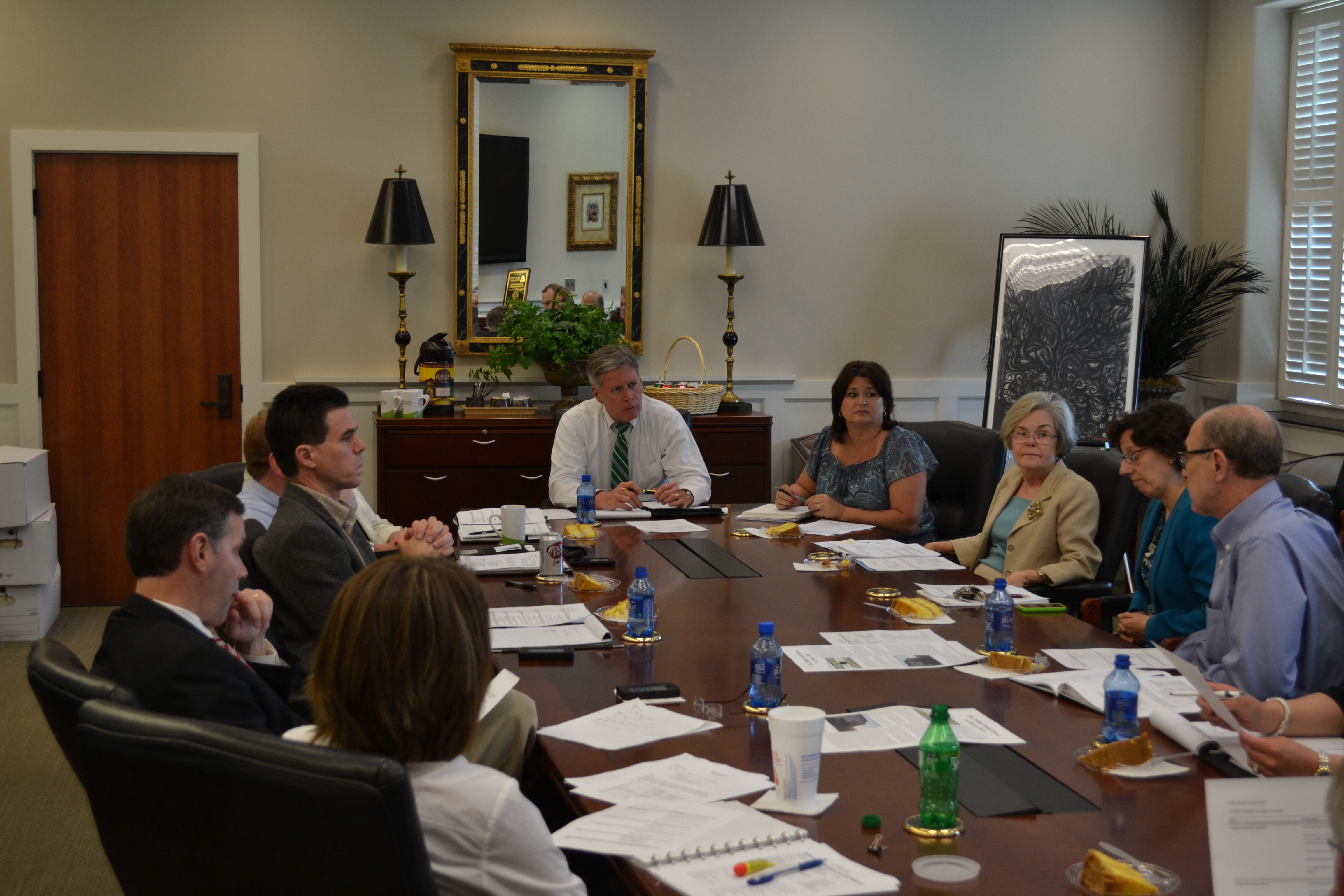 President William N. LaForge began his first day (April 15) as the eighth leader of Delta State University by getting straight to work. Enthusiastic about being back at his alma mater, he began the day by welcoming the leadership team for campus operations from Teach For America to the campus as they prepare for the upcoming summer institute.
"We are honored to have you here preparing for the 2013 summer institute," said LaForge. "Teach For America has become a vital component in improving the education of the children in our rural schools. We are glad that you are here and look forward to working with you this summer."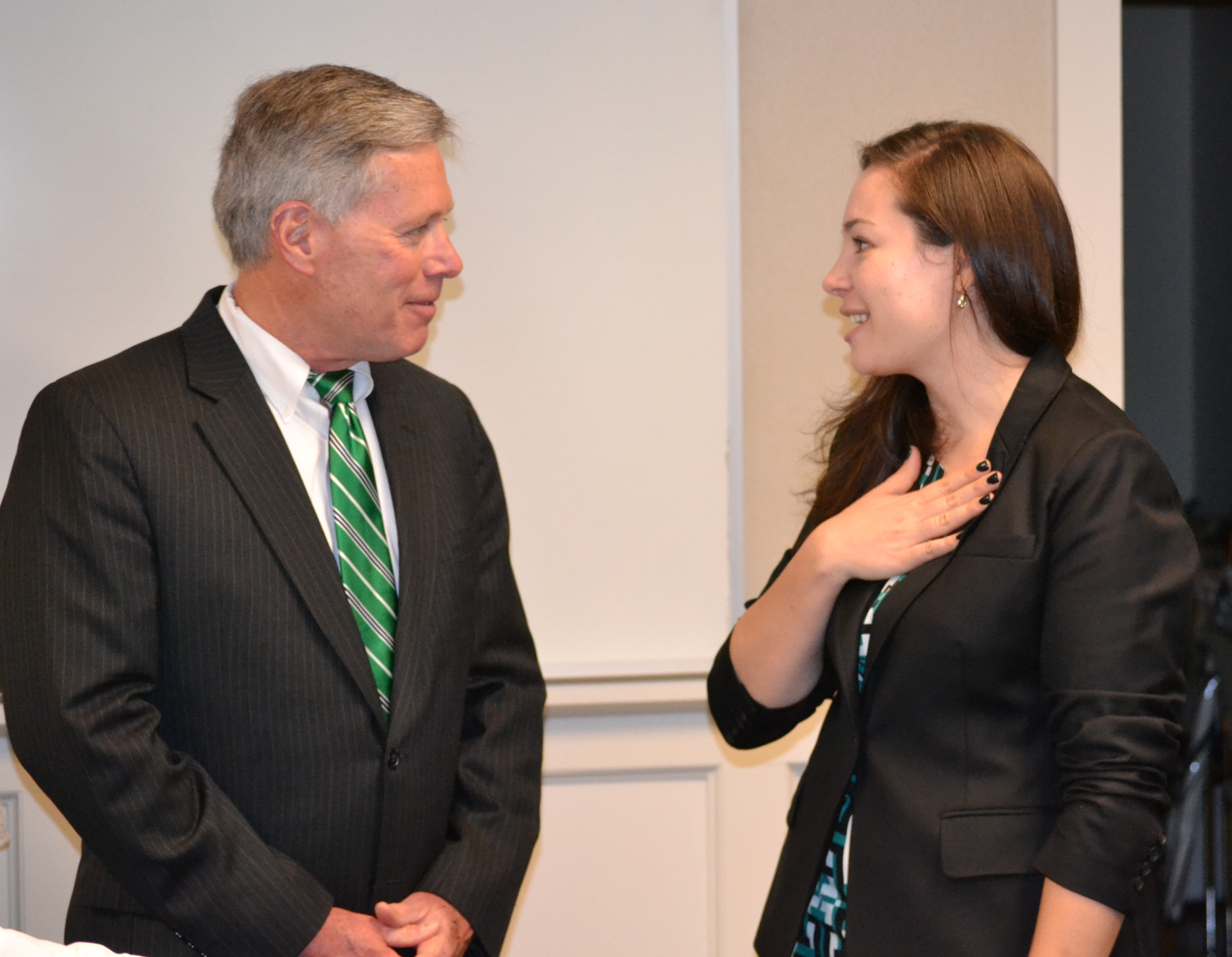 To support his platform of increasing enrollment, LaForge visited Bayou Academy and spoke to the junior and senior classes. "I am honored to be here on the first day of my tenure and I want to remind you that Delta State is right down the road," said LaForge. "You are very important to us and we want you to know that it is a new day and new time at Delta State University. We will continue to develop a culture of serious, high-quality education but we will ensure that you have fun in the process."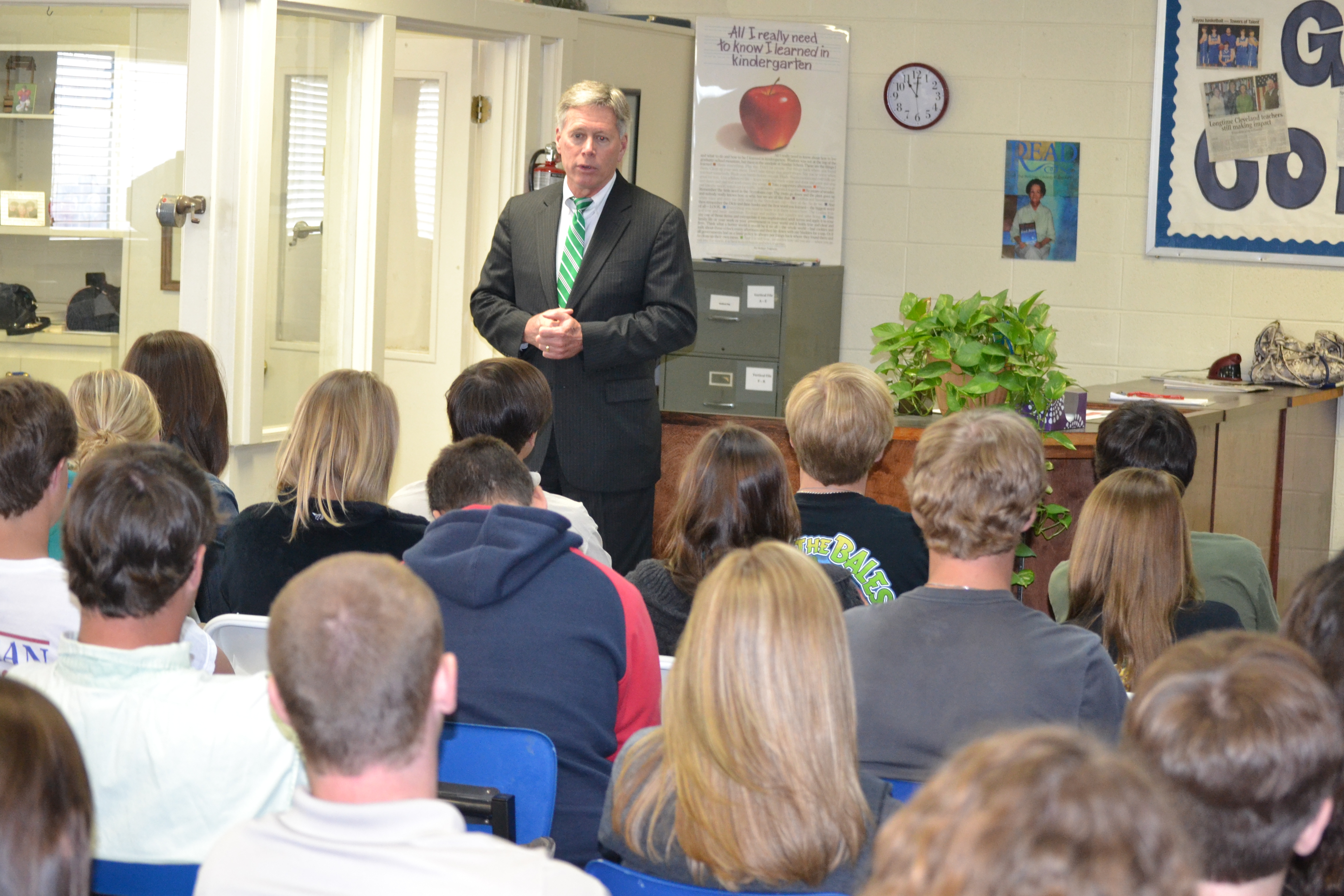 Throughout the morning, LaForge visited with various university personnel before lunching with Delta State President Emeritus Dr. Kent Wyatt. "It is wonderful to have Dr. Wyatt as a sounding board. He has been an outstanding mentor and advisor. He, along with President Emeritus Dr. John Hilpert are great sources of knowledge and experience, and I look forward to working with them both," said LaForge.
When asked about his plans for the immediate future, LaForge responded, "My first outreach will be to our most important product, our students." LaForge will hold an open forum with students on Tuesday (April 16) at noon in the H. L. Nowell Union. "We'll have a great time, but, most importantly, I want to listen to the students and learn the issues that are most important to them."
LaForge anticipates many challenges and opportunities in the near future. "The next few months will be extremely busy as I will be reaching out to all of our constituencies. Commencement is May 4 and will be a joyful celebration. I look forward conducting the ceremony with President Hilpert."
According to LaForge, day one met all expectations. "I've received well-wishes from friends and colleagues from all over the country. Many have reminded me that you only have one first day, so savor it, and I'm doing just that. I am very excited about the future of Delta State University, and I'm grateful for the warm welcome of the Delta State family and the Cleveland community."