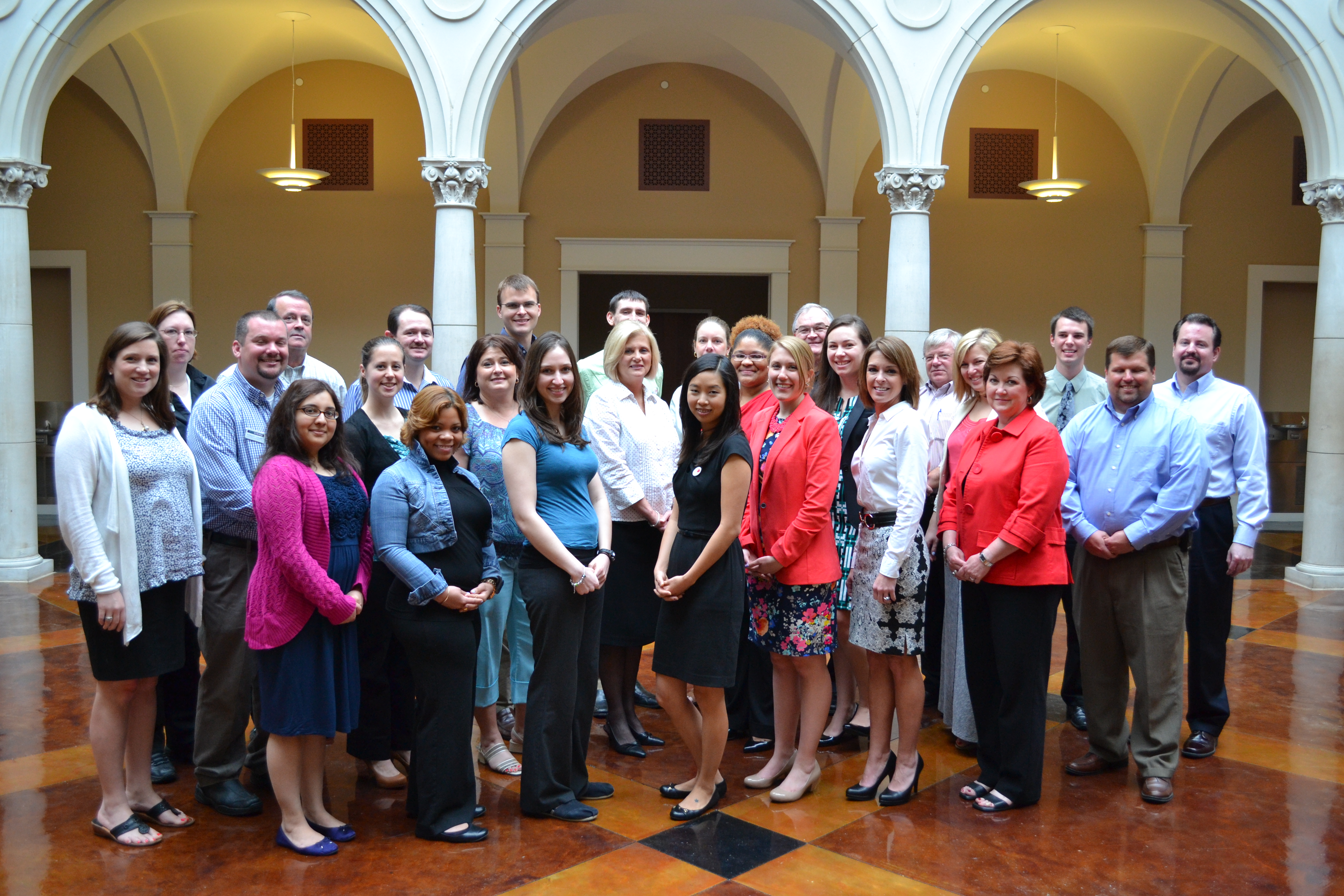 Representatives from Teach For America (TFA) recently met with officials from Delta State University and the Chamber of Commerce to discuss plans for the fourth training institute to be hosted by Delta State this summer. Over 1,000 corps members and staff are set to arrive on the Delta State University campus on Sunday, June 9, to begin the 2013 Teach For America Delta Institute.
William N. LaForge began his first day as Delta State University's eighth president by welcoming the TFA operations directors and staff members. "We are honored to have you here preparing for the 2013 summer institute," said LaForge. "Teach For America has become a vital component in improving the education of the children in our rural schools. We are glad that you are here and look forward to working with you this summer."
"We are excited to host Teach For America's Delta Institute for the fourth year. We enjoyed getting to know TFA's new operations directors, as well as to re-unite with returning staff members, and it was great for the two teams to spend some time together before the groups' arrival in June," said Dr. Michelle Roberts, vice president for university relations at Delta State. "While we will host a few new regions this year, the total number of participants will be about the same as last year. We look forward to another great summer with our TFA colleagues."
Teach For America is the national corps of outstanding recent college graduates of all academic majors and career interests who commit two years to teach in urban and rural public schools and become leaders in the effort to expand educational opportunity. These corps members work in school districts challenged by poverty, geography or other issues. Their training to teach begins at summer institutes.