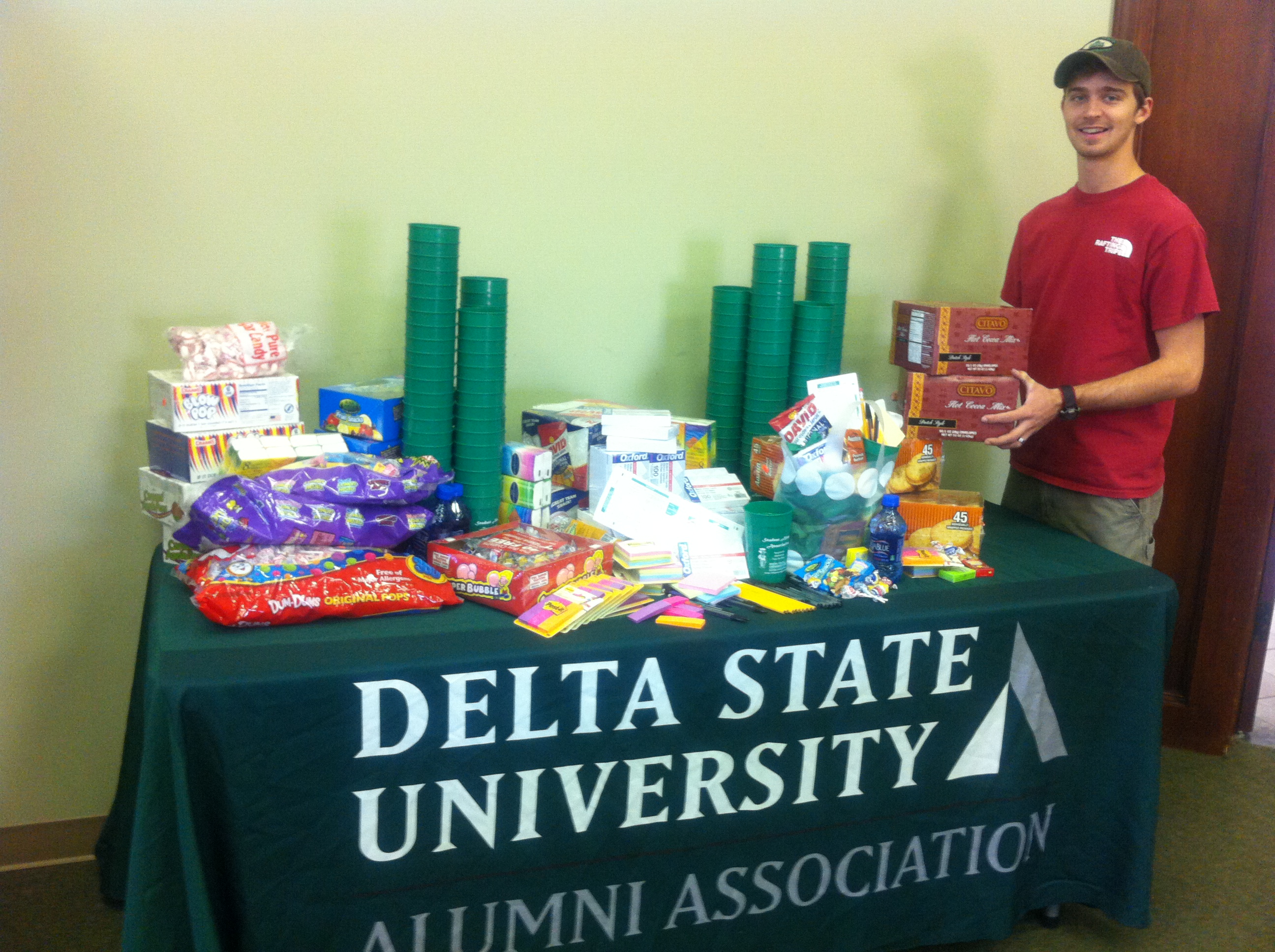 The Delta State University Student Alumni Association is offering final exam survival kits to support students during the trying times of final exams. The SAA encourages parents, faculty and staff to consider purchasing a Survival Kit for their students, and the SAA has again set a goal to sell survival kits for all international students on campus.
"The Survival Kits are a great way for students to be able to relieve some stress before finals," said Amy Scott, vice president of the SAA. "It also lets students know that they have a support system."
Each kit is $20 and is tax deductible. Please contact the Delta State Alumni Association at 662-846-4660 or email alumni@delatstate.edu to place your order. Orders should be placed by Thursday, April 25th, to ensure prompt delivery.
The kit includes essentials for enduring the late night study sessions such as: popcorn, hot chocolate, peppermints, bubble gum, moon pies, Gatorade, cookies, pen, pencil, and scantrons. Students will receive their care package during the study week prior to finals, April 24 – May 1. Spring commencement ceremonies are Saturday, May 4 at 10 a.m. in the Walter Sillers Coliseum on campus.
"The student alumni association developed this project to offer encouragement to fellow students during finals week," said Director of Alumni Affairs Jeffrey Farris. "This is the perfect way to provide a Delta State student with some sure-to-be-appreciated support."
Please visit https://www.deltastate.edu/pages/2402.asp for easy access to a printable form to purchase a survival kit.
For more information, contact the Alumni Association at 662-846-4660. Also, follow the Alumni Association on Twitter: @DSU_Alumni; Tumblr: www.dsualumni.tumblr.com; LinkedIn: DSU alumni; You Tube: dsualumni1; and Facebook: Statesmen Graduates.