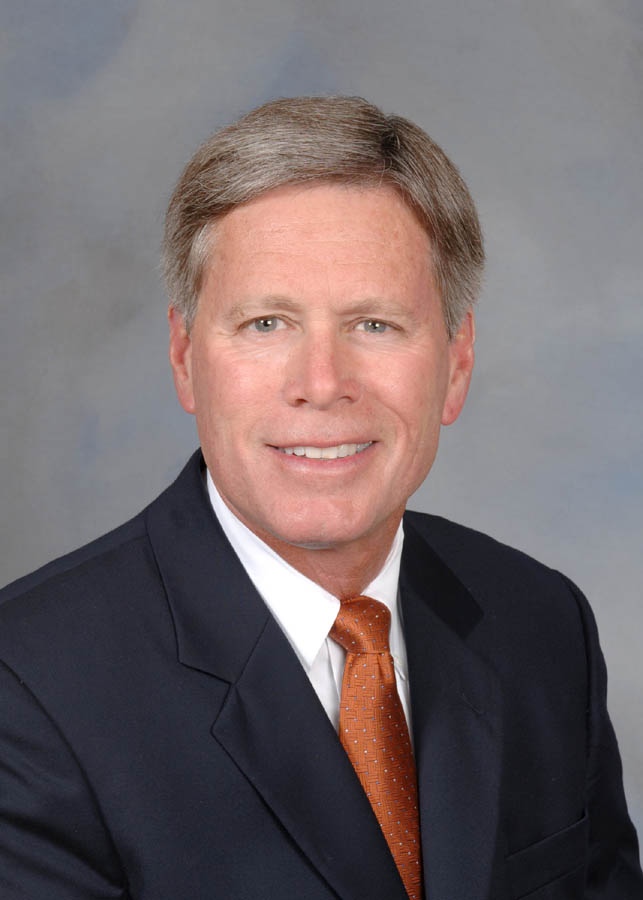 Delta State University President William N. LaForge will deliver the keynote address at the university's 2013 Spring Commencement on Saturday, May 4, at 10 a.m., inside Walter Sillers Coliseum on the campus. President Emeritus Dr. John M. Hilpert will preside over the graduation ceremony.
LaForge, who began his tenure as Delta State's eighth president on April 15, is looking forward to this year's ceremony. "Spring Commencement will be a joyful celebration of student achievement," he said. "I look forward conducting the ceremony with President Hilpert."
LaForge has enjoyed a career in both the public and private sectors, spanning the fields of law, government, higher education and public policy. He was principal of LaForge Government Relations in Washington, D.C. and served as senior legislative counsel to Republican and Democratic lawmakers in both houses of Congress. He was chief counsel of the U.S. Senate Appropriations Subcommittee on Agriculture and culminated his government career as Chief Legislative Counsel and Chief of Staff to United States Senator Thad Cochran of Mississippi. Previously, he served as Congressional Liaison for the Peace Corps and as a legislative assistant to Mississippi Congressman David Bowen. He has also advised and organized political campaigns for major office holders in both political parties.
A member of the bars of Mississippi and the District of Columbia, LaForge is past national president of the Federal Bar Association, and a member of the board of directors of the Federal Bar Building Corporation. A frequent speaker on topics of government, public policy, and the operations of Congress, he holds an academic appointment as an adjunct professor at George Washington University, where he has taught courses in the fields of commercial law, public policy, lobbying and business-government relations for 30 years. He has been a visiting professor of law in Russia, Poland, and Bulgaria. He has also served as a trustee of the Delta State University and the Pi Kappa Alpha educational foundations, and he is past national president of both the Delta State University Alumni Association and the Pi Kappa Alpha Fraternity. He was awarded a Fulbright Specialist teaching fellowship at Penn State University in Russia, and he is a member of the Editorial Advisory Board of the Journal of Law Sciences of that university.
Growing up in Cleveland, LaForge attended the public schools and graduated with honors from Delta State University. He earned his law degree from the University of Mississippi School of Law, received an LL.M. in international law from Georgetown University, and studied international law at Cambridge University. He received fellowships to study government and public policy in the European Union at the Kennedy School of Government at Harvard University. He received an honorary doctorate of laws from Stetson University College of Law.
While a student at Delta State, LaForge was a faculty scholar, president of the student government association and charter president of Omicron Delta Kappa leadership honorary society. He was a co-founder of the Student Body Presidents' Council of Mississippi. He was one of the first four students inducted into Delta State's Student Hall of Fame.
As a Delta State alumnus, he has served as national president of the Delta State University Alumni Association. He has also served as a trustee of the Delta State University and the Pi Kappa Alpha educational foundations. Selected as Delta State's Alumnus of the Year in 1992, he was a charter member of the Delta State University Alumni Hall of Fame in 2007.
LaForge is married to Nancy D. LaForge and they have two adult children—Caroline and Clayton. Nancy is the daughter of Ida Davidson and the late Hubert Davidson of Kosciusko.
Delta State is expected to graduate over 430 students during its Spring Commencement. Tickets are required for entry. For information, please contact the Registrar's Office at (662) 846-4040.