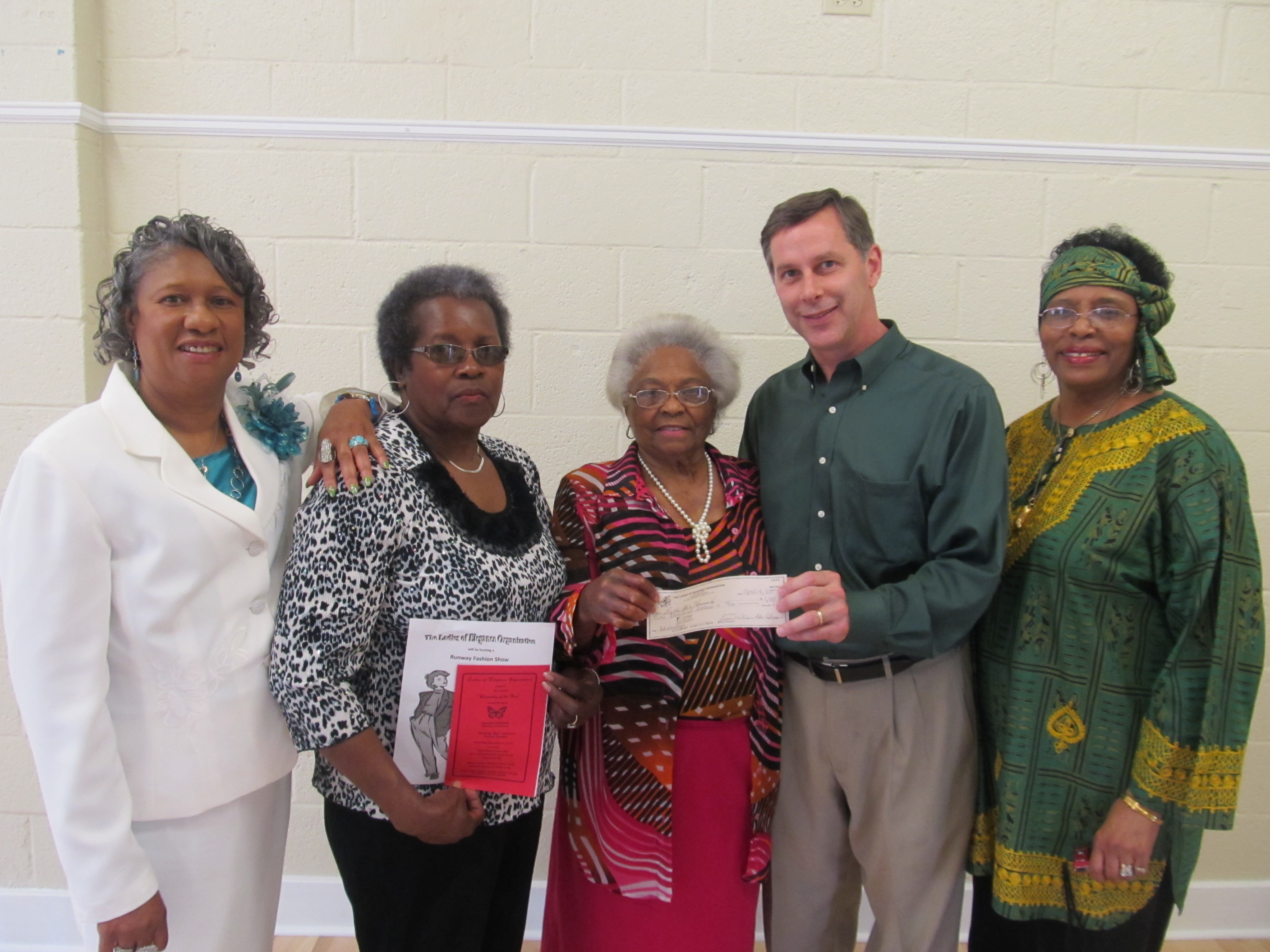 Lady Helen, Coleman Founder and CEO of the Ladies of Elegance Organization (LEO), recently presented a $1,000 check for the newly initiated Ladies of Elegance Annual Scholarship to Keith Fulcher, Executive Director of Alumni-Foundation at Delta State University. Members of the Ladies of Elegance Organization attending the presentation were Lady Lena Williams, Lady Shirley Ellis and Lady Rebecca Shaw.
The Ladies of Elegance Organization began in 1997 with one of their main goals being to support and encourage students. The members could not think of a better way to accomplish this mission than to provide financial support in the form of a scholarship to further the educational paths of students at Delta State University.
Lady Coleman stated, "I am proud to do whatever we can to help students, because a mind is a terrible thing to waste." Lady Rebecca Shaw agreed with Lady Coleman and said, "Students are the most important national resource we have, and without financial help such as scholarships many students would not be able to go to college." Lady Lena Williams said, "It is very satisfying for the Ladies of Elegance to help students pursue their education in whatever way we can and in the best way we can. Providing financial support is a necessity." In agreement, with fellow members, Lady Shirley Ellis also stated, "Education is going forward and it is important for these students to have the opportunity of earning their degree to achieve a better life."
"Approximately 75 percent of all students at Delta State University receive some form of financial assistance," said Paula Laws, Assistant Director of Student Financial Assistance. "It was a pleasure to work with such wonderful women in setting up the Ladies of Elegance Annual Scholarship," said Ann Giger, Director of Donor Relations. "Their commitment to helping young people is an inspiration."
"We invite others to follow the example of the Ladies of Elegance and establish an annual or an endowed scholarship at Delta State. Their gift will help towards the $15 million Scholarship Initiative that was announced several months ago as the top funding priority of the University," said Fulcher.
To learn how you can help students through scholarships, go to www.deltastategiving.org<http://www.deltastategiving.org>, call the Delta State Foundation at 662-846-4704, or e-mail foundation@deltastate.edu<mailto:foundation@deltastate.edu>. You may also contact Lady Helen Coleman of the Ladies of Elegance Organization to learn how they accomplished their scholarship at 678-733-5620.