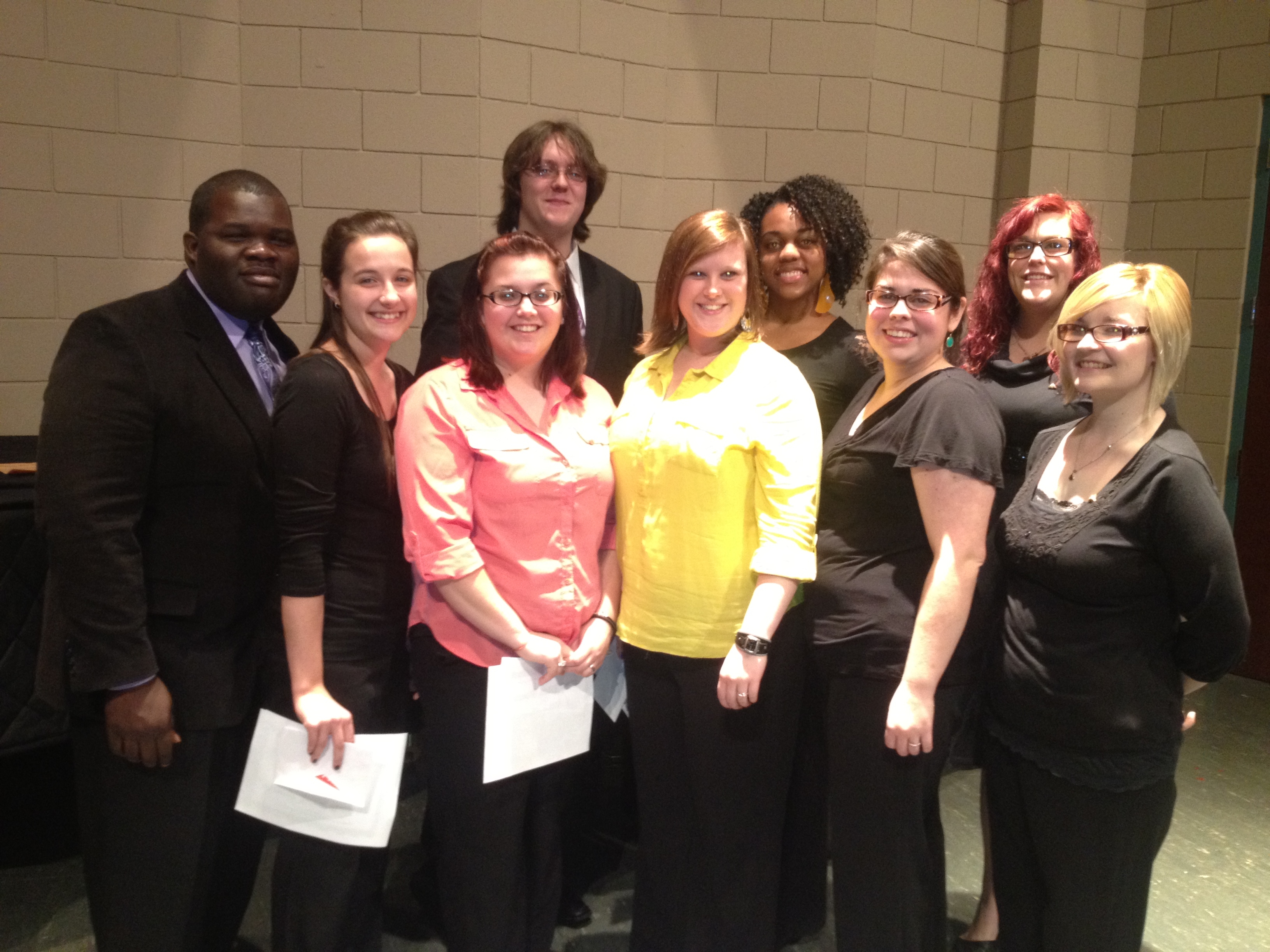 On Monday, April 22, at 7:30 p.m., the Delta State University Department of Music will present the Woodwind Chamber Ensembles Concert in the Bologna Performing Arts Center Recital Hall, featuring the Delta State Flute Ensemble and the Delta State Clarinet Quartet.
The Delta State Flute Ensemble, under the direction of Associate Professor of Music Dr. Shelley Collins will be joined by Josh Armstrong, instructor of percussion. Members of the ensemble include Stephanie Arthur of Southaven, Lindsey Belton of Olive Branch, Jessica Egdorf of Hernando, Elizabeth Long of Burnsville, April Mondy of Helena, AR, Robyn Rouse of Gulfport, and Keshia Trotter of Grenada. The Syrinx Ensemble, comprised of the flute majors in the Flute Ensemble, will also perform Slovenian composer Anze Rozman's "Creatures of the Enchanted Forest," a concerto by the French baroque composer Boismortier, and Debussy's "Syrinx," which they arranged for the ensemble.
The Delta State Clarinet Quartet, under the direction of Dr. Bret Pimentel, will perform works by Albinoni, Chaminade, and Harvey, and a traditional polka tune. Members of the ensemble are Kyle Adair of Lake Cormorant, Darius Jones of Waynesboro, Tirzah Simmons of Horn Lake, and Courtney Wier of Olive Branch.
This concert is free and open to the public. For more information, please call the Music Department at 846-4615.