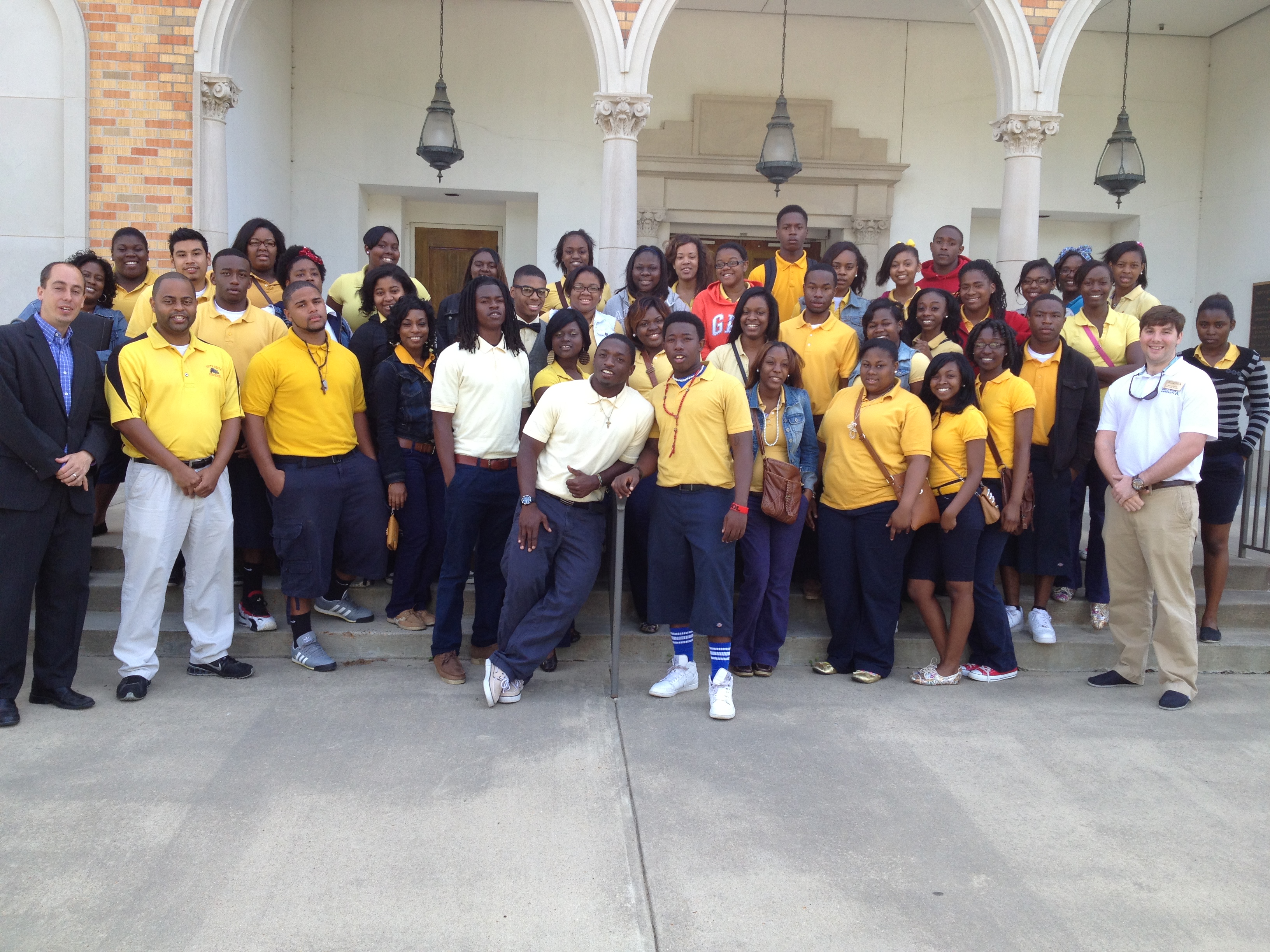 The Delta State University Alumni Association and Office of Admissions recently welcomed over forty juniors and seniors from South Delta High School in Rolling Fork to campus. Admissions Recruiter Reeves Gaddy provided a campus tour while Jeffrey Farris, Director of Alumni Affairs, and Jordan Thomas, Assistant Director of Alumni Affairs welcomed the prospective students to campus and Cleveland. Dr. Wayne Blansett, Vice-President of Student Affairs, and Ronnie Mayers, Director of Athletics also welcomed the group, and encouraged the students to keep Delta State University at the top of their list when making decisions on their next step after high school
If you know of a student in your area who would be a good candidate to be recruited by Delta State, please submit a good student referral by visiting https://www.deltastate.edu/pages/4862.asp.
For more information on the Alumni Association call 662-846-4660 or visit the website www.deltastate.edu. Follow the Alumni Association on their social media sites: Facebook, Statesmen Graduates; Twitter: @DSU_Alumni; Tumblr, www.dsualumni.tumblr.com; LinkedIn, DSU alumni; and You Tube, DSU alumni1.