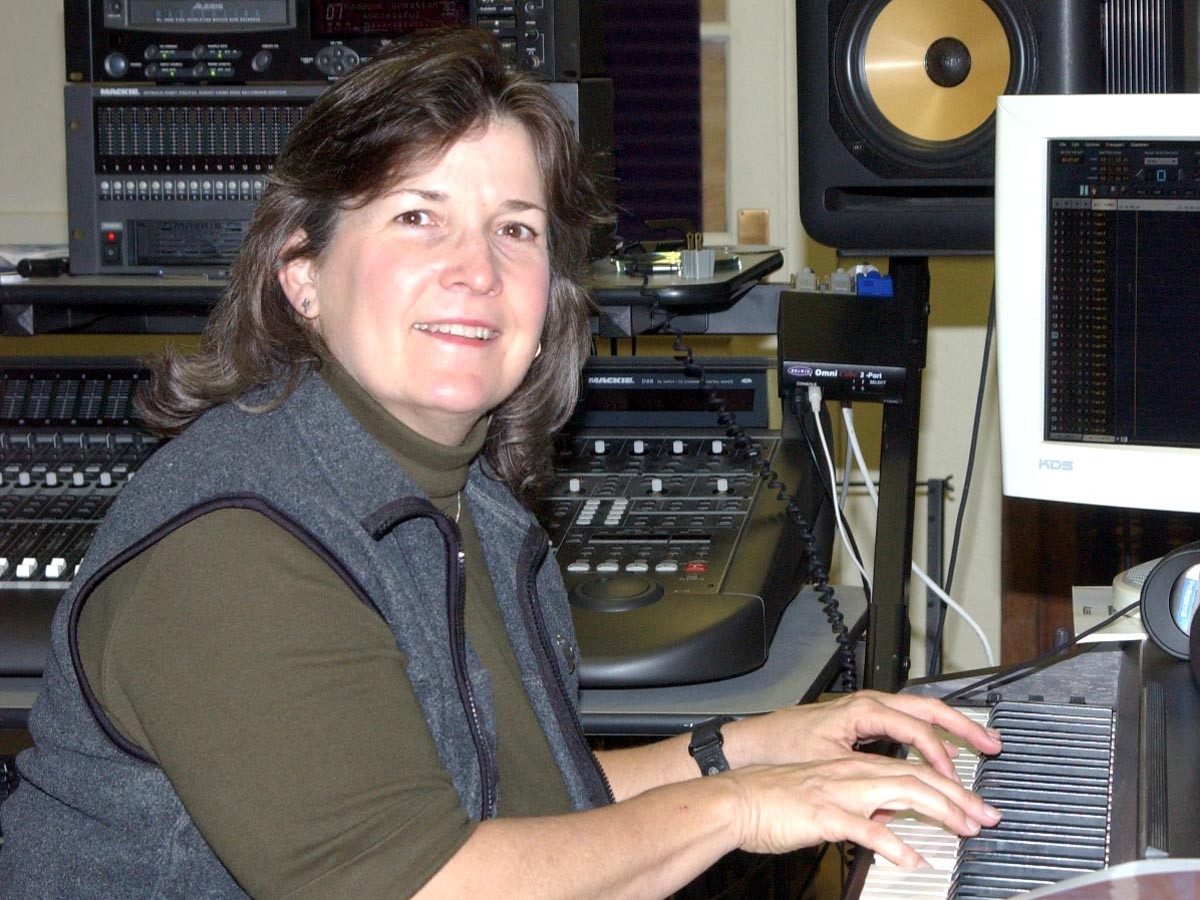 Tricia Walker will direct the Delta Music Institute at Delta State, beginning July 1.
Her hope is to become a successful cross-over artist. It is not musical genres Tricia Walker is looking to cross, though. Rather the Fayette, Miss., native is aiming to parlay over 24 years of industry experience into the educational corridors of Delta State University's Delta Music Institute (DMI).

Recently selected the program's new leader, Walker will officially take the reigns July 1, replacing former executive director Norbert Putnam.

Of Walker's hiring, Dr. John Thornell, Vice President of Academic Affairs and Provost at Delta State University, offered, "I am pleased that Tricia Walker has accepted the directorship of the Delta Music Institute. Her background in the music industry in Nashville and her management of her own music production company will serve her well in this important position.
"I am confident she will not only move the academic program forward with our students, but also create partnerships with music constituencies throughout the Delta," he continued. "She provides the enthusiasm needed to ignite this program and bring it to its full potential. We look forward to her joining the DSU community."
A graduate of Delta State University, Walker earned a bachelor's degree in music education en-route to completing her graduate work in theory and composition at Mississippi College. While in Clinton, she performed at various festivals and bookings. She won American Song Festival and Mississippi Song Festival awards and moved to Nashville to sign with giant gospel music publisher Word, Inc. As her songs were recorded on Grammy-nominated discs by Kathy Troccoli, Debby Boone and The Imperials, her reputation as a songwriter spread.
Following a two year stint with PolyGram Publishing International, Inc. as a staff writer, Walker advanced to creative director/staff writer for Crossfield Music, a post she held for a decade. In 2000, she launched her own production company, Big Front Porch.

Big Front Porch Productions is driven by a mission "to present musical works and opportunities for learning that both entertain and enrich audiences while challenging them to examine their own lives and "tell their own story." We purpose for our work to have integrity by creating our products with honesty, thoughtfulness, and courage, presenting the truth with love."
Walker's production company focuses on: 1. live performances, house concerts and festivals; 2. audio recordings; 3. songwriting workshops/residencies designed for beginners through advanced; and 4. audio production.
Additionally, she has worked as a backing musician for Grand Ole Opry star Connie Smith, Paul Overstreet, Russ Taff and country mega-star Shania Twain. Walker was instrumental in forming the original "Women in The Round," a songwriter group which includes Pam Tillis, Ashley Cleveland and Karen Staley. The foursome ranks as one of the most celebrated foursomes ever at Nashville's prestigious Bluebird Café
She has performed at the Country Music Hall of Fame and the Tin Pan South Songwriting Festival in Nashville, was a New Folk Winner at the Kerrville Folk Festival in Texas and featured at Austin's South by Southwest Music Festival.
Throughout it all, though, Walker's focus remained and still remains on her own music – music which has been recorded by Faith Hill, Patty Loveless and Alison Krauss. Krauss' performance of Walker's whose "Looking in the Eyes of Love" earned a Grammy.
Recent musical highlights included singing at Robert Redford's Christmas Cantata at Sundance Resort in Utah as well as a live performance during a newly choreographed work for the Nashville Ballet entitled "All the Way Home," co-written by Tricia and Kate Campbell.
Delta State's DMI allows students to study music engineering, music production and video editing, as well as contemporary composition and study musician theory and practice. It is a first step towards a broad program in arts production. First conceptualized, founded and funded by Fred Carl of Viking Range, DMI debuted on the Delta State campus in 2003.

For more information on the Delta Music Institute, please call (662) 846-4579 or visit dmi.deltastate.edu.