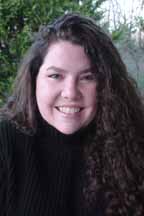 Dr. Susan M. Glisson
Delta State University's top scholars will be recognized, Thursday, April 27 at 10:15 a.m., as part of the university's annual Academic Honors Day, in the Bologna Performing Arts Center on campus.
Dr. Susan M. Glisson, Director of the William Winter Institute for Racial Reconciliation at the University of Mississippi, will keynote the event.
She received a bachelor's degree in religion in 1989, a bachelor's degree in history in 1992 from Mercer University, a master's degree in Southern Studies from the University of Mississippi in 1994, and a doctorate in American Studies from the College of William and Mary in 2000. She specializes in the history race and religion in the United State, especially in the black struggle for freedom.

Glisson served as the assistant director of the Center for the Study of Southern Culture at the University of Mississippi from 1998 to 2002. In 1998, she coordinated the only deep-South public forum for One America: the President's Initiative on Race at the University of Mississippi, which led to the creation of the Institute for Racial Reconciliation.
In November, 2002, Glisson was appointed to direct the renamed William Winter Institute for Racial Reconciliation. She has been serving communities throughout the state since the institute's inception. She directs the civil rights memorial project at UM as well as the University's Open Doors Oral History project. She helped coordinate the Open Doors integration observance at Ole Miss in 2002-2003. She is the faculty advisor to the Student Leadership Council (SLC), a student advisory group for the WWIRR.

Most recently, Glisson helped a broad-based, multiracial task force in Neshoba County commemorate the sacrifices of three civil rights workers murdered there forty years ago during Freedom Summer and to call for justice in their case. That call helped prod the first state murder trial and resulted in a conviction this past June. She is now supporting an educational reform initiative across the state, using civil rights education to improve academic excellence as well as to promote positive civic engagement. She successfully spearheaded the recent passage of SB 2718, which directs Mississippi schools to teach civil rights history.

A Salzburg Fellow, Glisson has been quoted widely in the media including in the Jackson Clarion-Ledger, the Memphis Commercial-Appeal, USA Today, the New York Times, and on CNN and NBC. She has two books forthcoming: "The Human Tradition in Civil Rights" and "First Freedoms: A Documentary History of the First Amendment Rights in America," co-written with Sam Chaltain and Charles Haynes.
The event is free and open to the public, with a reception to follow. For more information, please contact Delta State's Office of University Relations at (662) 846-4675.