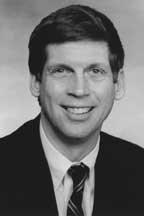 Delta State University, in cooperation with The Cleveland Park Commission, will sponsor a forum featuring Bob Bigelow on Feb. 21 at 6 p.m. inside the Henry J. Jacob Conference Center in Ewing Hall on the DSU campus.
One of the foremost lecturers in the country, Bigelow will address both adult involvement in youth sports and the needs of children in youth sports in his talk. He advocates using common-sense approaches to meet those needs. A former NBA first-round draft choice, Bigelow played his college basketball at the University of Pennsylvania for Hall-of-Fame head coach Chuck Daly.
Since then, Bigelow has devoted several thousand hours researching and lecturing about organized youth sports and its effects on children – and adults. He has conducted over 600 talks throughout the country, dating back to 1993.
Bigelow's lectures have been described by past participants as educational, challenging, motivational and humorous. "The best talk I've ever heard on any subject," offered one past participant with another adding, "I recommend that anyone who deals with the youth of America spend one hour with Bob Bigelow. You are guaranteed to leave with a better understanding of what children really want and need from their sports activities."
His book, entitled, "Just Let the Kids Play," describes the major systemic problems in organized youth sports and offers many reforms. Bigelow's mission is to put the "youth" back in youth sports.
The forum is open to the public and free. For more information, please contact, Dr. Albert Nylander, Chair for the Division of Social Sciences at Delta State University, at (662) 846-4065 or by email anylandr@deltastate.edu.