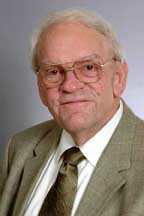 Dr. Thomas Boschert, professor in the Department of History at Delta State University, has been awarded the Mississippi Humanities Council's (MHC) 2009 Teacher of the Year Award.
The award funded by the MHC every October to commemorate Arts and Humanities Month, is presented to one educator from each institution of higher learning in the state of Mississippi. Winners of the award receive $500 and will be recognized at the MHC's annual award dinner on February 26, 2010.
Boschert has taught history at Delta State University for the past 11 years. He has served on the Mississippi Humanities Speakers' Bureau since 2001 and was a Grants Projects Evaluator for the Mississippi Humanities Council from 1999 to 2005. He has written nine articles for the American National Biography (1999), four articles for Political Parties and Election in the United States: An Encyclopedia (1991), four articles for the forthcoming Mississippi Encyclopedia, and book reviews that have appeared in The Journal of Mississippi History, American Nineteenth Century History, and The Gulf South Historical Review.
A retired Major in the USAF Reserve, Boschert taught in the Officers' Branch of Ground Radar at Keesler Air Force Base from 1952 to 1955. He served as president of the Bolivar County Historical Society from 1974 to 1976 and as president of the Mississippi Historical Society in 1984.
Boschert will give a special slide/lecture presentation entitled "Mississippi's Early Heroes of Flight" Wednesday, Oct. 28, at 6 p.m. in the Howorth Room of the Capps Archives and Museum building on the campus.
Boschert's presentation is based on the major contributions that Mississippians made to U.S. aviation during the first four decades of the twentieth century.
The presentation is made possible through a grant from the National Endowment for the Humanities to the Mississippi Humanities Council (MHC).
The presentation is free and open to the public. For more information, call the History Department at (662) 846-4170.