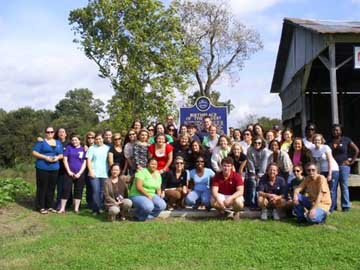 Forty seven first-year nursing students at Delta State University were treated to a Delta Heritage tour by Dr. Luther Brown of the Delta Center for Culture and Learning.
These students visited and learned about sites around the Delta that will better help them understand and appreciate the patients they will be serving in the future.
The class was accompanied on the trip by Delta State nursing instructors, Debbie Allen and Donna Koestler.