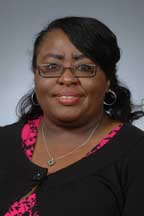 The Center for Community and Economic Development at Delta State University in conjunction with the Mississippi State Department of Health are pleased to announce the appointment of Judith Winford, MSN, CPHQ, as the Asthma Resource Nurse for the School based Asthma Management (SAM) program.
Winford is an experienced former school nurse with extensive experience in pediatric, community and mental health nursing. Additionally, she is an adjunct instructor in the Associate Degree Nursing Program at Coahoma Community College.
SAM is an integrated model of asthma case management that is based on the theoretical assumption that children with chronic diseases such as asthma can lead healthy, active lives, stay in school and avoid unnecessary visits to the emergency room and excessive hospitalizations. In providing case management services, SAM wants to ensure that students with asthma stay in school and are academically successful.
All Delta area schools districts that employ school nurses for school year 2009-2010 are included in the service area. The priority counties are Bolivar, Holmes, Humphries, Leflore, Quitman, Washington, and Sunflower. Additional high risk counties that employ school nurses are Carroll, Coahoma, Desoto, Panola, Tallahatchie, Tate and Tunica.
"Delta State University is excited to have the opportunity to partner with the Mississippi State Department of Health to better serve children in the Delta counties who are diagnosed with asthma" reported Deborah Moore.
According to Monica Stinson, Asthma Program Coordinator for the Mississippi State Department of Health, having a chronic disease nurse with oversight of the asthma management program is crucial for ensuring that there are strong links between schools, parents, clinicians and community based resources. This will ensure that students who are most affected by asthma receive appropriate care.