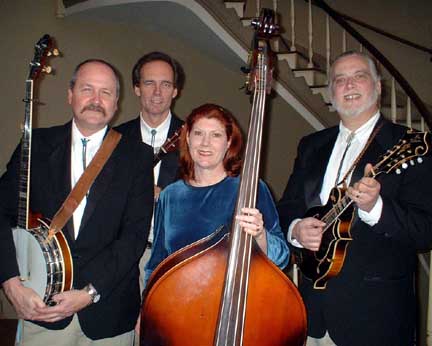 World renowned Vernon Brothers Bluegrass Band will perform at the Bologna Performing Arts Center (BPAC) on Monday, June 15, at 7.30 p.m. on the Delta State campus as part of the Janice Wyatt Summer Arts Institute.
The Vernon Brothers Bluegrass Band is a four-piece acoustic ensemble that features intricate instrumental numbers and tight three and four part vocal harmonies. They have performed across the Southeast for the past twenty nine years.
The band weaves a colorful tale into the musical fabric of their stage show with stories from their mystical home of Vernons Gap.
The group has performed as part of the Millsaps College Arts and Lecture Series in Jackson, at the Beau Rivage in Biloxi, and was featured with the Mississippi Symphony Orchestra.
They have also performed for the Governor of Mississippi, the President of the United States, and were the featured entertainment for the Smithsonian Museum's New Harmonies traveling exhibit.
The tickets are $10 for the general public. For more information, call the BPAC at (662) 846-4625.