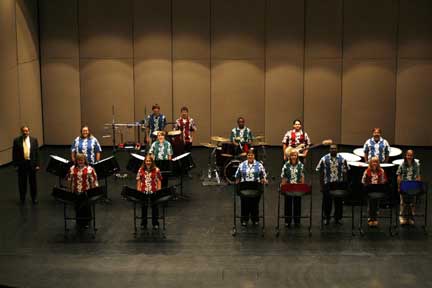 The Department of Music at Delta State University will present the Percussion Ensemble and Steel Band in their spring concert Tuesday, April 21, at 7:30 p.m. in the Bologna Performing Arts Center.
The percussion ensemble will perform traditional works by composers John Alfieri, Mark Ford, Lalo Davila, and Alexander Tcherepnin.
The ensemble will also perform the xylophone rag "The Jolly Caballero" featuring senior music major Amber Horton from Forrest City, Ark.
The concert will also feature the Delta State Steel Band and the Wednesday Night Steel Band. These groups will perform traditional calypso, soca, rock, and popular tunes written specifically for the steel band.
The concert is free and open to the public. For more information, please contact Dr. Larry Bradford at (662) 846-4611.