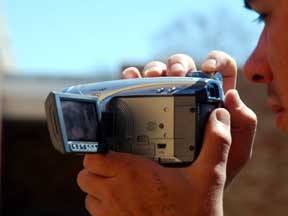 The Delta State University 2009 Delta International Film and Video Festival will be held Thursday, April 2, and Friday, April 3, at the Bologna Performing Arts Center on the campus.
The 2009 festival program is now available online at www.difvf.com. This year the festival will be featuring films from around the world, including Australia, Canada, Israel, the United Kingdom, and the Netherlands. Film and video made by Mississippi filmmakers and students in the Delta State film and video program will also be featured.
Screening times are 7:30 p.m. on April 2, and 3:30 p.m. and 7:30 p.m. on April 3. All films will be shown in the Recital Hall in the Bologna Performing Arts Center. The event is free and open to the public.