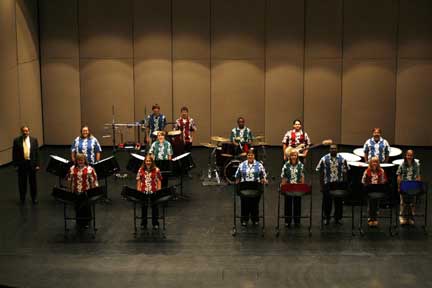 The Delta State University Steel Band under the direction of Dr. Larry Bradford will conduct its annualtour on April 7-8.
On April 7, the steel band will perform at 10:50 a.m. for the students at Pearl River Community College and then travel to Columbia High School for a 1:30 p.m. concert in the band hall.
On April 8, the steel band will travel to Copiah-Lincoln Community College for an 11 a.m. performance and then a 1:30 p.m. concert for the North Pike High School in Summit.
The students at each school will be treated to traditional calypso music from Trinidad and Tobago as well as soca, rock and roll, and pop tunes.
The Delta State Steel Band is one of many small ensembles available to students at Delta State. Its membership is determined by auditions that take place at the beginning of the fall semester.
The performances are free and open to the public. For more information, contact the DSU Music Department at (662) 846-4615.