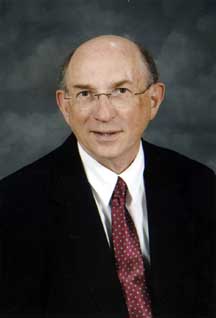 The Delta State University Roberts-LaForge Library and the Capps Archives and Museum will host a First Tuesday program by John Marszalek, Executive Director and Managing Editor of the Ulysses S. Grant Association on Tuesday, March 3, from 12:10-1:00 p.m. in the Wright Art Gallery on campus.
Marszalek's presentation is entitled "Ulysses S. Grant Returns to Mississippi."
His publications have been the subject of major news stories in national newspapers including the New York Times, Wall Street Journal, Washington Post, and USA Today.

A U.S. Army Vietnam veteran, Marszalek is married to the former Jeanne Kozmer, and they are the parents of three grown sons and have four grandchildren.
First Tuesday is sponsored by the Art Department and the First Tuesday Committee and is scheduled for the first Tuesday of each month during the fall and spring semester.
First Tuesday features lectures, readings, and presentations representing diverse perspectives in the arts and humanities.
Those attending may bring a brown bag lunch. Coffee will be provided.
The First Tuesday Programs are free and open to the public. For more information, call (662) 846-4720.