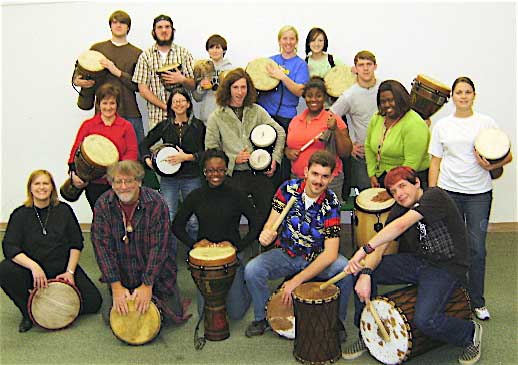 The Delta State University Community Drumming Experience will be performing on campus on Tuesday, Feb. 24, at 7:30 p.m. on the second floor of the H.L. Nowell Union.
The Community Drumming Experience, under the direction of Dr. Karen Fosheim, Delta State University professor of music, will perform selections that include traditional West African rhythms with songs and dances, other contemporary African selections, and original pieces.
The concert is free and open to the public. For more information, please call (662) 846-4622.