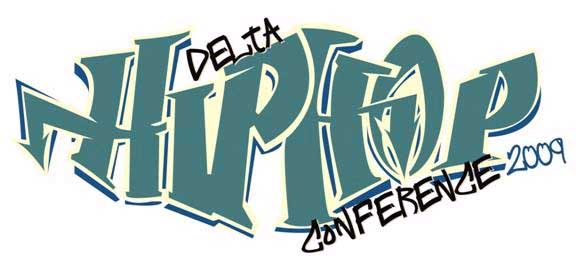 As part of Delta State University's Year of Partnerships initiative, the Delta Music Institute, a recording arts and music industry studies program at Delta State University, will host its second annual Delta Hip Hop Conference: "Empowerment or Exploitation?" Thursday, Feb. 26, on the campus.

The conference will begin with a scholar panel at 10:50 a.m. in Jobe Auditorium. The panel, entitled "The Social Dynamics of an Art Form: Diverse Perspectives on Hip Hop," will be moderated by Dr. John Green of Delta State. During the lunch hour, DSU art students of instructor Cetin Oguz will create original pieces of work in front of Jobe Hall while listening to hip hop music. Beginning at 1:40 p.m. in Jobe 102, the afternoon panel, "Then and Now: The Music of Hip Hop and Its Impact On Contemporary Society," will feature four Delta State students leading a discussion of how hip-hop music and culture influences their lives.

At 3:30 p.m. in Jobe 102 there will be a screening of the documentary film, Hip Hop: Beyond Beats and Rhymes, by filmmaker Byron Hurt. The film takes a fearless look at manhood, sexism, and homophobia in today's hip-hop culture. David Dallas, executive director of the Bologna Performing Arts Center, will lead a Q & A session following the film.

The conference will conclude that evening with a poetry slam and showcase performance, beginning at 7:30 p.m. in Jobe Auditorium. The poetry slam competition is open to high school and college students with prizes offered to the winners. An application to sign up for the contest may be found online at dmi.deltastate.edu. Following the poetry slam, the conference will close with a performance by a featured hip-hop artist.

All 2009 Delta Hip Hop conference events are free and open to the public. The community is invited to attend the conference on Thursday, Feb. 26, on the Delta State campus and participate in discussions about the vibrant musical form of hip-hop and the culture surrounding it.
For further conference information, please contact the DMI office at (662) 846-4579 or e-mail dmi@deltastate.edu

.
The Delta Music Institute is a first step towards a broad program in Media Arts Production. It began with a generous donation by Fred Carl of the Viking Range Company in 2003. The focus of the DMI is to provide students with a broad and thorough education in the technological, business, and creative areas of the music industry.