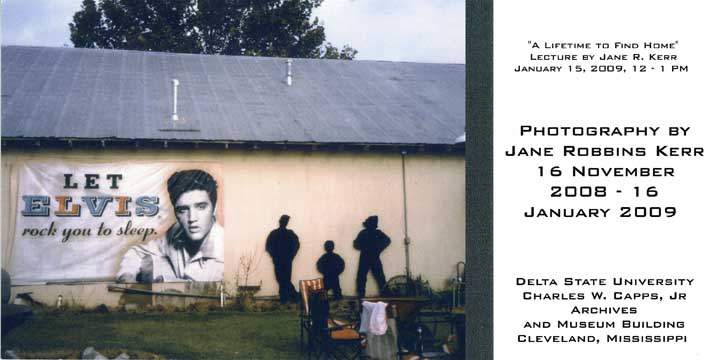 The Charles W. Capps, Jr. Archives and Museum at Delta State University will host a lunch and learn lecture titled "A Lifetime To Find Home" by Jane R. Kerr on Thursday, Jan. 15 from 12 to1 p.m. in the Howorth Seminar Room in the Capps Building.
The lecture concludes a three month long exhibition of Kerr's photographs that have been on display in the Archives since November 16.
Those attending may bring a brown bag lunch. Drinks will be provided.
The lecture is free and open to the public. For more information, call the Archives at (662) 846-4780.