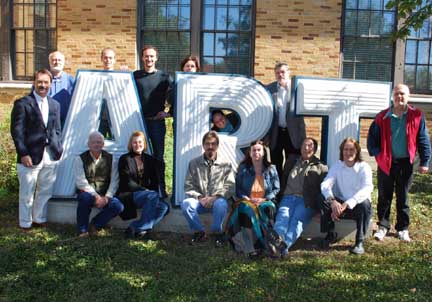 The Delta State University Department of Art will serve as host to a Faculty Art Exhibition on Sunday, Nov. 9 – Friday, Dec. 12, in the Wright Art Center Gallery on campus.
The exhibit will feature the works of Joe Abide, Duncan Baird, Pat Brown, Nathaniel Hein, Ky Johnston, Catherine Koehler, Ron Koehler, William Lester, Robyn Moore, Cliff McMahon, Cetin Oguz, Collier Parker, Mollie Rollins Rushing, and R. Kim Rushing. Don't miss this show which includes new works by the above artists. "Art is the most complex, vitalizing, and civilizing of human actions."
An opening reception will be held from 4 to 6 p.m. on Sunday, Nov. 9 in the Gallery. The exhibit and reception are free and open to the public.
For more information please call the Art department at (662) 846-4720. Gallery hours are 8 a.m.- 8:30 p.m. Monday through Thursday and 8 a.m. – 3:30 p.m. on Friday, closed on weekends and holidays.