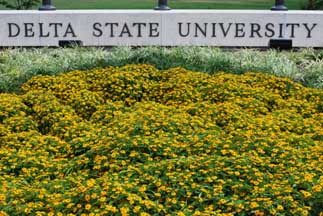 The Policy Center on the First Year of College has just announced its selection of Delta State Universityas one of 30 colleges and universities that will participate in a year-long project, Foundations of Excellence® in the First College Year. The Foundations of Excellence project is designed to help campuses evaluate and improve the overall experience of first-year students.
The Policy Center, based in Brevard, N.C., is a non-profit higher education research/policy center established in 1999 and supported by Lumina Foundation for Education. The work of the Policy Center is intended to help both two-and four-year institutions of higher education enhance new student learning and retention through systematic appraisal and improvement of their programs, policies, and institutional procedures. Since the project began in 2003, over 300 two-and four-year colleges and universities have participated either in developing the model and/or completing the self-study process.
Additional information about the Policy Center and this project can be found at www.fyfoundations.org.