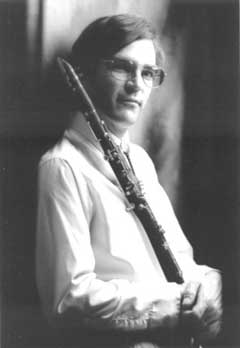 Delta State University's Department of Music presents clarinetist/composer, Dr. Eric Mandat, who will perform a guest artist recital on Tuesday, Sept. 9 at 7:30 p.m. in the Recital Hall of the Bologna Performing Arts Center on campus.
Known for his compositions that incorporate extended techniques, multiphonics and microtones, his music is strongly influenced by jazz and traditional music of non-Western cultures.
Mandat performs extensively as a soloist and chamber musician in addition to regular performances with the Chicago Symphony's contemporary music series MusicNow.
He is professor of clarinet at Southern Illinois University where he was named an Outstanding Scholar of 1999.
This concert is free and open to the public. For further information, please contact the DSU Department of Music at (662) 846-4615.