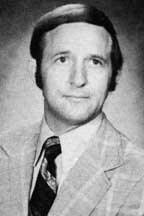 Annual lecture honors former DSU Professor of History and University Archivist, Sammy Cranford
Dr. Larry J. Griffin will present Delta State University's Eleventh Annual Sammy O. Cranford Memorial Lecture in History on Monday, April 21 at 7 p.m. in Jobe Hall Auditorium on the campus.
Griffin will speak on "Race, Memory, and Historical Responsibility: What Do Southerners Do with a Difficult Past?"
A Delta State alumnus, Griffin is currently John Shelton Reed Distinguished Professor of Sociology, Professor of History, and Adjunct Professor of American Studies at the University of North Carolina at Chapel Hill.
After earning a bachelor's degree in Accounting from Delta State in 1969, he received the M. A. degree in Sociology from the University of Mississippi (1973) and the Ph.D. degree in Social Relations from Johns Hopkins University (1977), where he was elected to Phi Beta Kappa. Professor Griffin taught Sociology and Political Science at Indiana University (1977-90) and Sociology and History at Vanderbilt University (1990-2004). At Vanderbilt, he served as Faculty Affiliate in the African American Studies Program and Director (1997-2002) of the American and Southern Studies Program. He has also taught at the College of William and Mary (where he did advanced graduate study in American Studies and U. S. History, 1996-97), the University of Minnesota (1985-86), and Berea College (2003).
Widely published in several fields, Professor Griffin has held Fellowships and Lectureships at the University of Georgia, the University of Notre Dame, and Stanford University. He has won several teaching awards, including the Madison A. Sarratt Award for Excellence in Undergraduate Teaching at Vanderbilt. Dr. Griffin has served on the editorial boards of several academic journals, including the American Sociological Review, Social Forces, and the American Journal of Sociology. He is currently co-editor of Southern Cultures, published by UNC's Center for the Study of the American South. He also holds the Southern Sociological Society's prestigious and highly competitive Distinguished Lectureship Award for 2007-08.
The Cranford Lecture is sponsored by the DSU History Department in memory of Dr. Sammy Cranford, who was a member of the DSU History faculty for 25 years and University Archivist for 19 years before his untimely death in 1994.
The lecture series began in 1998, as former History Chairman Allen Dennis explained, because "our department wanted to honor Sammy's memory in a significant way. He valued good teaching and good writing, and it is a fitting tribute to him that we bring a historian to campus each year who excels in both."
This year's lecture is held in conjunction with Delta State University's Year of Delta Heritage.
The lecture is free and open to the public. For more information, please call the Delta State History Department at (662) 846-4170.