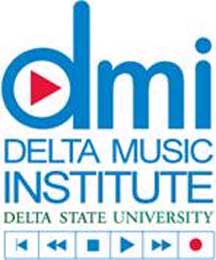 Five senior students in the Delta Music Institute program at Delta State University will be performing a live music showcase on Wednesday, April 23, at 9 p.m. on the Quadrangle of Delta State University in Cleveland, Mississippi.
Cole Furlow of Jackson, Naz Rhodes of Walnut, Michael Brenza of Leland, Matthew Banks of Cleveland, and Michael Williamson of Vicksburg will perform original music in styles varying from acoustic rock to hill country blues as partial requirement of the DMI Senior Project class.
Boy Scout Knife is a hill-country-blues-meets-garage-rock duo, featuring Cole Furlow. Naz Rhodes is the leader of the funky rock band, Mindset Mellow, while Michael Brenza's band, Clif and the No Goods, offers a Southern rock-punk sound. Weejy Rogers, produced by Michael Williamson, performs a blend of new age rock and contemporary classical style piano, and Matthew Banks performs his quirky original songs with a West Coast influenced acoustic rock sound.
For their senior projects, the DMI students were required to complete an audio recording of original songs, serving as either artist or producer, and host a performance showcase of their projects. Throughout the semester the students were involved in a broad range of music industry topics, including project management, budgeting, music publishing, copyright and legal issues, recording, editing, mixing and mastering audio, marketing, sales and promotion.
The DMI Senior Showcase on Wednesday, April 23, is free and open to the public. In the event of rain, the showcase will be held at 9 p.m. in Jobe Auditorium on the campus of Delta State.
The Delta Music Institute (DMI) is a center for recording and music industry studies at Delta State University. The DMI began with a concept and a generous donation by Fred Carl of the Viking Range Corporation. More information about the
program is available on the web at dmi.deltastate.edu or by calling (662) 846-4579.