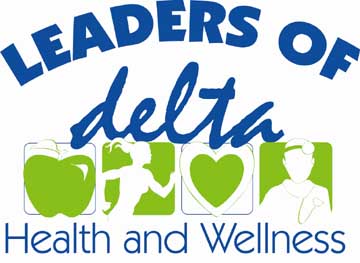 Delta Health and Wellness Day (DHWD) will make its return to the Bolivar County Expo Center, Thursday, Jan. 24 from 8 a.m. – 2 p.m.
Sponsored by Delta State University through its Center for Community and Economic Development and in cooperation with the Leaders of Delta Health and Wellness, the event was founded four years ago on the principle of free access, education and testing.
Simply stated, DHWD is a large health fair offering free screenings, educational outreach and access to healthcare for all Mississippi Deltans. There are three primary components to DHWD: 1. an exhibitor and health screening area where exhibitors of health-related organizations, entities performing free screenings, healthcare professionals, non-profits and others set up booths to display and offer information or services to the public; 2. a "Kids Korner" area where 4th and 5th grade students have scoliosis checks, participate in various health activities and receive valuable information on healthy eating, nutrition, exercise and safety; and 3. a Center Stage Speaker.
"Each year we enter into our planning phase with clear, concise goals of what we want to achieve," DHWD Co-Chair, Rori E. Herbison explained. "Last year, we overachieved with our number of exhibitors, the number of testing services offered and the number of participants. We know we set the bar high in 2007, and this year, we are really focusing our efforts on our testing services.
"It is clear there is a need to offer more free testing to the citizens of our community, so that is where we put our energies," Herbison continued.
To date, the 4th Annual Delta Health and Wellness Day will offer vision screenings, hearing tests, memory scans (for Alzheimer's), prescription medicine consultations, spirometry which measures lung function and can assess conditions such as asthma or pulmonary fibrosis, as well as blood pressure checks, blood sugar screenings and cholesterol testing.
"As you can see, we are diverse in our offerings and the entire group feels like there will be tremendous benefit to the community through these free testing services," added Meg W. Jones, DHWD Co-Chair. "We can't overlook the fact that these services will be free of charge to anyone that comes in the door January 24."
The day's screenings will also include an opportunity for parents, grandparents, guardians or caregivers to bring up to four children's toys to the venue and have them tested for lead. The free service will be provided by Innovative XRF Technologies, in conjunction with North Sunflower Medical Center.
While exhibitors are still being accepted, many repeat exhibitors have already committed to the day's activities, including past booth prize winners, the Delta State School of Nursing and North Sunflower Medical Center.
"We're very proud of our line-up this year and we hope those who come can feel that and see that," Herbison concluded. "A lot of work by a lot of good people has gone into the planning of this event."
For more information on Delta Health and Wellness Day, please contact Rori E. Herbison at (662) 846-4675 or Meg W. Jones at (662) 846-4489.