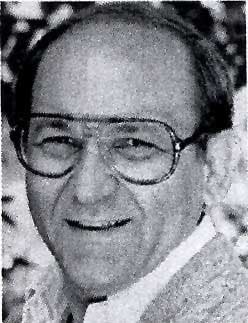 Peter Gabb
As part of its Juliet Kossman ArtsPass Series, the Bologna Performing Arts Center will host a "Theatre Workshop," aimed children, ages 9-11.
Scheduled for Saturday, Jan. 19, students will need to be ready to move at this exciting workshop, as they will be encouraged to be bold and creative as they participate in various theatrical improvisations, games and exercises.
Through these activities they might become any of the following – statues, machines, animals or different characters. Their only limitation is their own imagination.
Participants will also use their voices, as well as enunciation to create these characters. Personal concentration while working "in synch" with a group will be stressed throughout the workshop.
The presenter for this workshop is Peter Gabb. He has had an active career in theatre, film and TV. Included among his many credits are roles in "Growing Pains Reunion, Episode II (ABC); "In the Heat of the Night" (NBC) and "Autobiography of Ms. Jane Pitman" (CBS).
He has extensive experience in theatrical roles with the Beverly Dinner Playhouse, the Tulane Summer Lyric House, Tulane Center Stage, Rivertown Repertory and JPAS. His training has been both at the university level and at a number of improv and mime workshops.
Gabb served as a faculty member of the Janice Wyatt Mississippi Summer Arts Institute Core Arts teaching classes in acting and improvisation.
The workshop is for ages 9-11 and will be held in the Bologna Performing Arts Center on the campus of Delta State University from 9 a.m. – noon.
For more information or to sign your child up for this free class, please call the BPAC at (662) 846-4844. Class size is limited to 20.