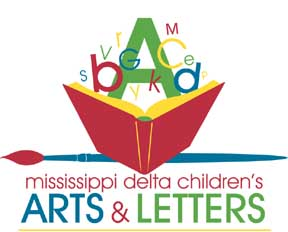 | | | |
| --- | --- | --- |
| | | |
| Michael Shoulders | Rick Anderson | Felder Rushing |
It's a memory that will stay with you forever. You will always be able to recall your little fingers hurriedly turning the pages, as your imagination builds the magnificent storyline in your head. You will never forget that triumphant slam of back cover to front cover as you successfully read your first book – with no help, just you and a hardback. That book title will forever be part of your make-up.
It is that "right of passage" memory, Delta State University, in cooperation and conjunction with the Bolivar County Literacy Council, the Bright Beginnings Foundation, the Delta Center for Culture and Learning, First Book – Mississippi Delta Advisory Board, the Roberts-LaForge Library and the Sunflower County Library System, is hoping to capitalize on in a three-day festival celebrating children's books, authors and illustrators, Nov. 8-10.
"We want this to be a celebration of a memory that forever stays with you. Who can't remember the first book they read," questioned Kay Stricklin, Chair of the Mississippi Delta Children's Arts and Letters Steering Committee. "Our committee has come together in an effort to plan an event that encourages a life-long love affair with reading, and we want to recognize those children's authors and illustrators who have made contributions to this area."
As such, activities are being coordinated throughout the community from Thursday through Saturday, spotlighting the children of the Delta, their books and the authors and illustrators who create them.
The author/illustrator team of Michael Shoulders and Rick Anderson, creators of "M is for Magnolia" and "1 Mississippi, 2 Mississippi" along with numerous other teaching books, will be in attendance all three days, beginning Thursday. The two will be presenting master classes on campus at Delta State for education and art majors.
The duo will then host area school children on Friday, Nov. 9 at the Bologna Performing Arts Center on the Delta State campus. Shoulders and Anderson will talk about the creative process in an interactive workshop, including how books are imagined, composed and finally appear on one's book shelf.
Later that evening, the festivities travel south to Rosedale's River Resort for an adult gala and awards presentation. Both Shoulders and Anderson will be recognized for their collective efforts during the festival's inaugural Mississippi Book Award Winners presentation, as well as renowned Magnolia gardener, Felder Rushing.
Felder has authored several books for children that teach them how plants grow, how to cultivate their own food and flowers, and how to make fun things – a sunflower house, a scarecrow, colorful tile stepping stones, flower arranging in a potato, bird houses, your very own jungle, or even a worm box where worms can eat your garbage.
The Friday evening event will be a ticketed event.
"We are using the Friday night event as both a fundraiser and equally important, a way to recognize the many volunteers that helped in putting this festival together," Stricklin added.
The festival will culminate Saturday, Nov. 10 with a Community Book Jam at the Cleveland Depot Library from 10 a.m. – 3 p.m. The book fair will be complete with "fabulous, beautiful books, authors and illustrators, story book characters that will come alive and book give-aways," Stricklin promised.
"We hope the community will use the event as opportunity to do some Holiday shopping," she continued. "More events and details will be coming, but we are just so excited with the progress we have made already, we wanted to get the date and information out to the public."
Book sales from all events will benefit First Book, an international nonprofit organization with a single mission – to give children from low-income families the opportunity to read and own their first new books.
Since its inception in 1992, First Book has distributed over 50 million new books to children in need in hundreds of communities nationwide. For more information about First Book please visit
www.firstbook.org
.
For more information on the Mississippi Delta Children's Arts and Letters Festival, please contact Stricklin at (662) 846-4864 or
kstricklin@deltastate.edu
.
The Mississippi Delta Children's Arts and Letters Festival is being sponsored in part by the Mississippi Arts Commission, the Mississippi Humanities Council, the Clint and Ellen Ann Johnson Foundation, Entergy, River Resort and Delta State University.