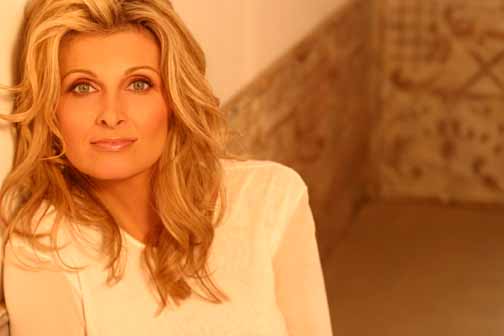 Grammy award winning artist Linda Davis will be joining the faculty of the upcoming Delta Music Institute (DMI) Summer Camp on the campus of Delta State University, Sunday, July 15 through Saturday, July 21.
A Grammy and CMA award winning vocalist for her hit duet with Reba McEntire, "Does He Love You?" Davis has seven studio CDs and 14 videos to her credit. In addition to maintaining a regular touring schedule, she has developed "Song/Performance 101," offering performance coaching to aspiring young artists. She will be working with DMI summer campers to hone their stage skills.
DMI Summer Camp faculty will also include Vaughn Skow, who will be directing the audio engineering track of the camp. Skow has won Emmy awards for his work in audio for television for the "Live at the Bluebird Café" series on Turner Broadcasting. He owns and operates Sunset Trail Studios in Nashville, Tenn., and has worked with clients such as Tracy Lawrence, Marie Osmond and Tom T. Hall.
Also instructing within the audio track will be Dr. Mark Snyder. Snyder is a composer who has written over 100 musical pieces for various ensembles, film and multi-media projects, and has released his music on nine independent recordings.
Directing the camp's instrumental performance band will be Mississippi native
Vince Barranco

. Barranco has been a professional studio drummer, musician, songwriter and singer for over 25 years, having spent career time in
New York and Nashville. He recently served as Music Director for the Peavey Awards and the Southern Governor's Conference.
DMI instructor Barry Bays will be working with camp band members offering instruction in bass and guitar as well as musicianship. Bays directs the DMI Ol' Skool Revue ensemble which plays the hits from R&B, Soul, Funk and the Blues.
DMI Director Tricia Walker will be leading the singer/songwriter track of the DMI Summer Camp. Walker spent over 25 years in Nashville as a writer, performer, producer, and publisher before returning to Delta State last summer to head the DMI program.
The DMI Summer Camp will explore three exciting music career tracks to encourage talented young musicians to follow their passion. Workshops, lectures and hands-on instruction will help encourage musical creativity in a residential camp setting.

The week-long camp offers unique tracks specifically tailored for singer/songwriters, instrumentalists and audio engineers. Fifteen campers from across the state auditioned and were accepted into this year's inaugural camp.

The camp will culminate with a
free live performance on Saturday, July 21 at
7
p.m.
in the Bologna Performing Arts Center on the campus. The public is invited to attend and show support for these young musicians. For more information, please contact the DMI office at (662) 846-5270.