Leon Koury was born in 1909 in Greenville, Mississippi, the son of Syrian immigrants who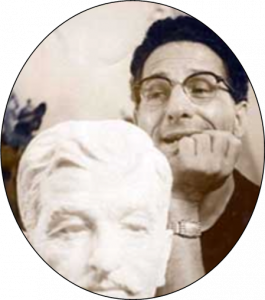 owned and operated a grocery store there. One day, he wrote to William Alexander Percy, another local, after Percy had a poem published in Scribner's, seeking advice on writing. Alexander invited him over, but he was more impressed with the drawings on the outside of Koury's notebook than the poems on the inside. A friend of Percy's encouraged Koury to take up sculpture. He became well known for  busts, including one of  William Alexander Percy and William Faulkner.
In 1939, Koury was named director of the newly opened Delta Art Center in Greenville. While the mentor of many Mississippi artists and writers including William Beckwith, Koury died in poverty in 1993.
This box contains a few various works of Koury's mentor, William Percy. Also, the Archives houses a cast of Leon Koury's hand.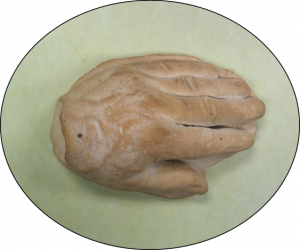 This page is just a small component of sub-series IV (Material Collections) of the McCormick collection. To view the collection in its entirety please visit Delta State University Archives and Museum in Cleveland, Mississippi or for more information please contact the Delta State Archives at 662.846.4780