Dr. Dan Guravich earned his Ph.D. in plant genetics. From an early age he combined his love of science with his love of photography. During an assignment as official photographer for the historic voyage of the S.S. Manhattan through the Northwest Passage, Dan saw a polar bear. It was love at first sight.
Dan spent the next 25 years of his life capturing these majestic creatures on film. He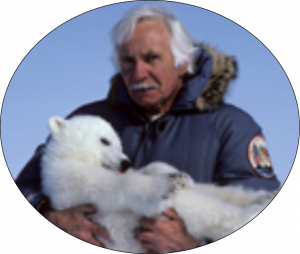 contributed the photography for five books on polar bears as well as a large number of articles in various magazines and journals.  In 1992, Dan founded an organization, Polar Bears Alive, dedicated to world-wide protection of the animal. In addition, he published a polar bear calendar each year since 1990 until his death in 1997.
Box : LP Records, Calendars, Guravich Photography
"Mississippi This is your song" record, cover art by Franke Keating
William Faulkner's A Rose for Emily record
Good Ole Cons, The Parchman band record
Dave Gardner record
Mississippi State College on Record
Mississippi Blues Calendar by Dick Waterman, 2005
Wild and Scenic Mississippi Calendar, 2003
Polar Bears by Dan Guravich Calendar, 1998
Four Photographs of wildlife by Dan Guravich
This page is just a small component of sub-series IV (Material Collections) of the McCormick collection. To view the collection in its entirety please visit Delta State University Archives and Museum in Cleveland, Mississippi or for more information please contact the Delta State Archives at 662.846.4780