International Business Symposium, Oct. 11-12, 2018
About the International Business Symposium
Hosted by Delta State University's College of Business and Aviation, the International Business Symposium provides a unique opportunity for Delta State students and Mississippi residents to gain insights from and interact with some of the most successful business leaders in the country. Previous presenters include Charles Pleas, senior vice president and controller of AutoZone, and Stephen Cesler, retired vice president of global customer business development for Procter & Gamble. David Abney, chief executive officer and chairman of the board of United Parcel Service, and his wife, Sherry, established the symposium in 2006; a Delta State alumnus, he frequently returns to campus to speak at the event.
Thursday, Oct. 11
5 PM – Reception at the Hugh Ellis Walker Alumni Foundation House
6 PM – Keynote Address: Dr. David Abney '76 and '15, CEO and chairman of the board of United Parcel Service (UPS).
Friday, Oct. 12
9 AM – Opening Session: Mike Retzer, former U.S. ambassador to Tanzania and CEO of Retzer Resources.
10 AM – Session 2: Dr. Darrin Webb, State economist and director of the University Research Center.
11 AM – Session 3: Arian Maliqi, CFO of Press-Seal Corp.
12 PM – Free lunch, Broom Hall
Closing: Dr. David Abney and Dean Billy Moore. College of Business and Aviation.
*The Keynote Address and all Friday sessions will be in Jobe Hall auditorium.
Dr. David Abney
Keynote Speaker
Delta State alumnus Dr. David Abney '76 and '15, who began his career as a part-time package loader while in college, was appointed CEO of UPS in 2014 and chairman in 2016.
He previously served as chief operating officer since 2007, overseeing logistics, sustainability, engineering, and all facets of the UPS transportation network. Before serving as COO, he was president of UPS International. Abney also was involved in a number of global acquisitions that included the Fritz Companies, Stolica, Lynx Express, and Sino-Trans in China.
Earlier in his career, he served as president of SonicAir, a same-day delivery service that signaled UPS's move into the service parts logistics sector. Abney began his UPS career in 1974 in a small facility in Greenwood, Mississippi, while attending Delta State.
In addition to his corporate responsibilities, he serves as a trustee of the UPS Foundation and of the Annie E. Casey Foundation. Abney also is a member of the World Affairs Council of Atlanta and the Business Roundtable. The Metro Atlanta Chamber of Commerce elected him as its 2019 chairman. He also serves as a board member for Catalyst, working to accelerate and advance women, including women of color, into senior leadership and board positions. In conjunction with being named to Atlanta's Most Admired CEOs of 2018, he received the 2018 Lifetime Achievement award by the Atlanta Business Chronicle.
Born in Cleveland, Abney earned a bachelor's degree in business administration from Delta State, where he and his wife, Sherry, sponsor the International Business Symposium.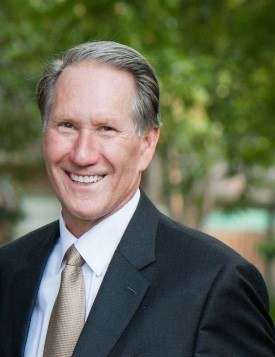 Mike Retzer is a former U.S. ambassador to Tanzania and CEO and owner of Retzer Resources, the largest McDonald's franchisee in the nation, with 101 stores.
He earned a B.A. in finance and marketing from the Honors College at University of Oregon. Following in the footsteps of his father, an Air Force career officer, Retzer was commissioned as a second lieutenant, finished his four years as a captain, and earned several medals and awards.
In 1973, he opened his first McDonald's in his hometown of Greenville, MS. In 1978, Retzer began his political activism when elected for the first time as chair of the Mississippi Republican Party. He was elected Republican national committeeman for Mississippi in 2001, treasurer of the national Republican Party in 2002, and treasurer of the Republican national convention in 2004.
Retzer was U.S. Ambassador to Tanzania from September 2005 to September 2007.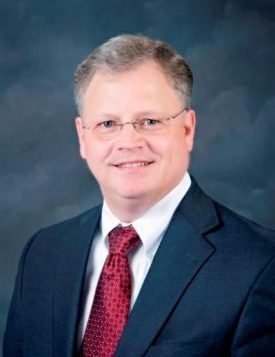 Dr. Darrin Webb became state economist and director of the University Research Center, a division of the Mississippi Institutions of Higher Learning, in July 2010. The University Research Center works with the Department of Revenue, the Legislative Budget Office, the legisla­ture, the governor's administration, and other agencies on state economic matters. He collaborates with the state revenue-forecasting group, serving as chair, and oversees the econometric model forecasting the state's economy.
Before becoming the state economist, Webb was senior economist for 15 years, primarily responsible for forecasting tax revenue. Prior to joining the University Research Center, Webb was assistant professor at University of Louisiana at Monroe. A native Mississippian, he received a Ph.D. in applied economics from Clemson University, a master's in agricultural economics and a baccalaureate in agri­business from Mississippi State University, and an associate's degree in agribusiness from Hinds Community College.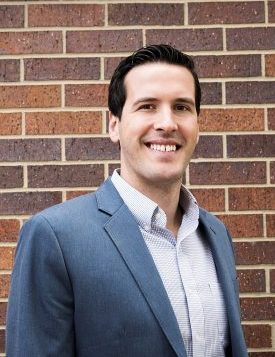 Delta State alumnus Arian Maliqi returns to the symposium, this time as a speaker. He serves as chief financial officer for Press-Seal Corp., which provides infrastructure products for underground collection systems. The Indiana-based company, with more than 200 employees, distributes its products to 83 countries. He is responsible for enhancing and integrating the functions of finance, human resources, and information technology to drive growth and profitability.
Before joining Press-Seal, Maliqi held various positions with Ambassador Enterprises, most recently as controller, building financial infrastructure and standardizing accounting procedures across several subsidiary companies.
Born and raised in Pristina, Kosovo, he moved to the United States in 2006 to pursue his dream of playing college basketball and attended Delta State on an athletic scholarship, earning a bachelor's degree in business administration in 2010. Maliqi also earned an MBA from Delta State in 2011.
Spring 2018 Symposium Photos