---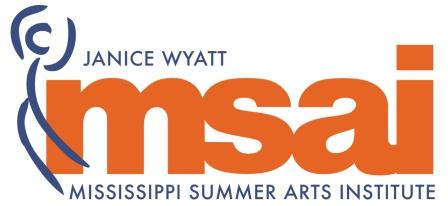 Janice Wyatt Mississippi Summer Arts Institute – Arts Camp

Age Group:
Ages 12-18
Date(s):
June 8-21, 2014
Price:
$725
Includes all art supplies, lodging accommodations, all meals, weekend field trips and MSAI t-shirt
Contact:
Whitney Cummins
662-846-8444
wcummins@deltastate.edu
Whether you are interested in dance, literary arts, music, theatre, visual arts, or all of the above, Arts Camp will provide you with an intensive, two-week residential learning experience on the beautiful Delta State University campus. Arts Camp exists to promote the artistic and creative abilities of young artists, including those with previous artistic training, as well as those receiving their first exposure to the arts. Campers are offered the opportunity to customize their schedule by choosing their own course of study in a five-period-per-day format. MSAI courses offer a tremendous opportunity for individual instruction, with a teacher-student ratio of approximately 1:8. Arts Camp provides a positive and supportive environment for artists who wish to gain exposure to the arts or aim to further develop their creative abilities.
---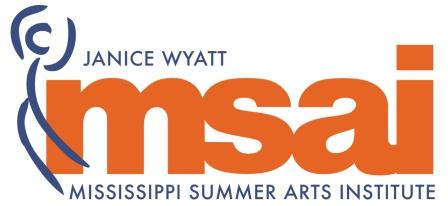 Janice Wyatt Mississippi Summer Arts Institute – PLUS Camp

Age Group:
Ages 5-12
Date(s):
July 14-19, 2014
Price:
$200
Includes all art supplies, daily snacks and MSAI t-shirt
Contact:
Whitney Cummins
662-846-8444
wcummins@deltastate.edu

PLUS Camp 2014 is full! Please call to be added to the waiting list.
Join us for a one-week, performance-oriented day camp for ages 5-12, centered on learning a choreographed medley of songs. Campers attend other classes throughout the day, such as Prop Design, Storytelling, Puppetry, and Music. Campers meet for classes Monday-Friday, 9am – 3:30 pm. A final presentation will be held for the public on the Delta and Pine Land Theatre main-stage in the Bologna Performing Arts Center. Campers are asked to bring their own sack lunch daily, and a lunch schedule will be provided prior to camp so you may come eat with your artist if you wish!
---

2014 DMI ML Summer Camp

Age Group:
Ages 12-15
Date(s):


June 23-27, 2014

Price:
$200
Contact:
Rhonda Boyd
662-846-4579
rboyd@deltastate.edu
The ML Summer Camp is a five-day interactive day camp experience for students age 12-15 to explore different aspects of music industry. This camp integrates different aspects of the music industry such as: songwriting, audio engineering, recording, performing and more. Students will use their creative skills to make their very own projects and get a chance to perform in front of a live audience. College faculty, specialists, and ML team members provide a hands-on experience for all campers.
---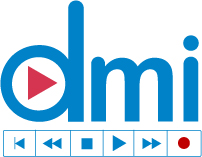 2014 DMI Summer Camp

Age Group:
Ages 15-18
Date(s):


July 13-19, 2014

Price:
$600
Contact:
Rhonda Boyd
662-846-4579
rboyd@deltastate.edu
The DMI Summer Camp is a six-day interactive experience for high school students to explore three entertainment industry career tracks that are integrated together. The camp culminates in a recording and showcase performance. Some of the topics covered in the camp are studio recording techniques, MIDI, music theory, songwriting, and performance.