Colloquia Distinguished Speakers Lecture Series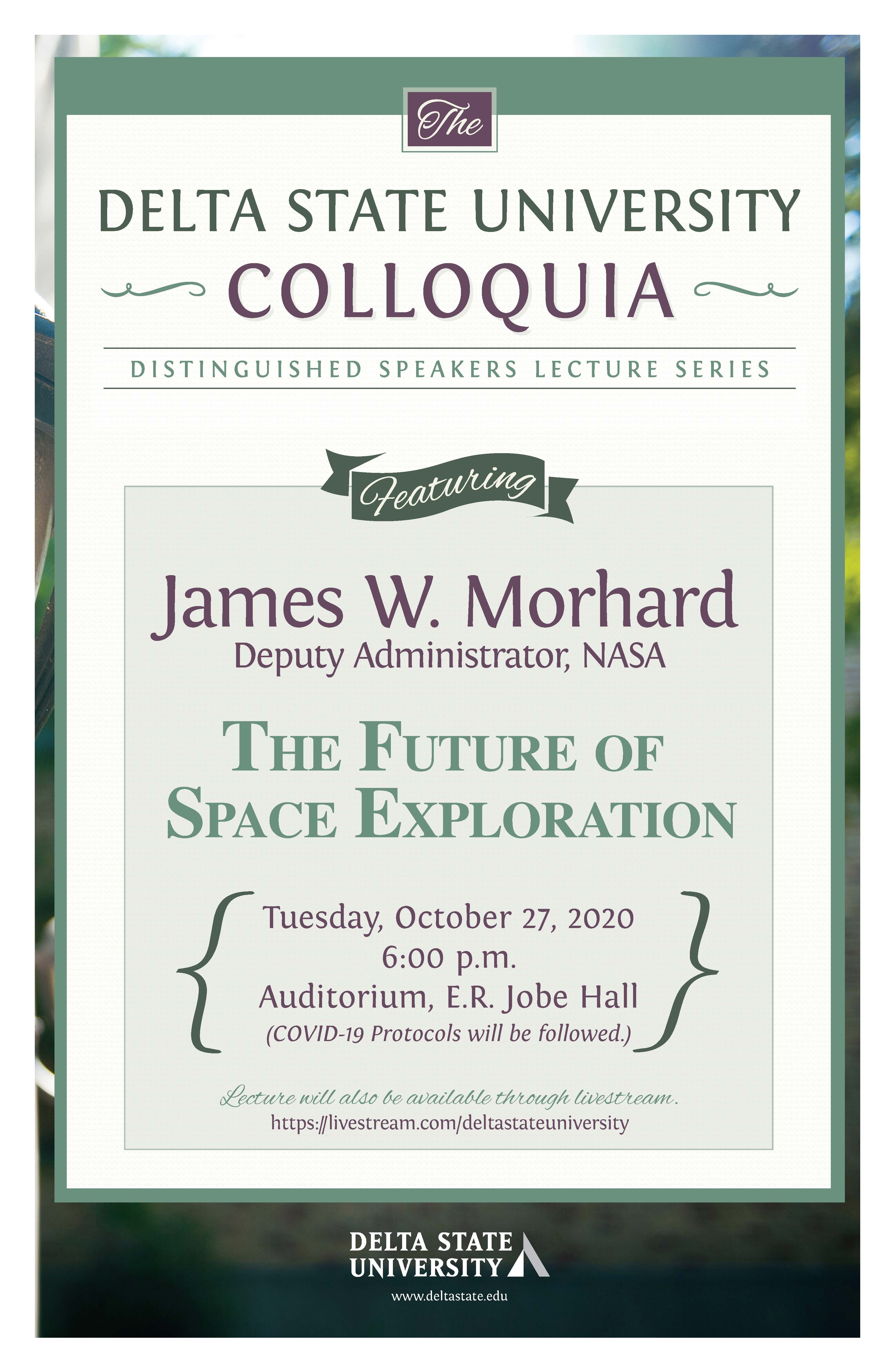 The Delta State University Colloquia Distinguished Speakers Lecture Series was established by President William N. LaForge on September 3, 2013. The first Colloquia speaker was former governor of Mississippi William F. Winter.
"As a university, we need to make available to Delta State and the community marquee speakers from across the country and the world," said LaForge. "Great universities have great programs, and this is another step in the right direction. This is one of the hallmark items of what we're trying to do here."
President LaForge added, "This is a university-wide program that will bring a unique and diverse array of people — from judges, former government officials, lawyers and business people. These are all folks our students can look up to."
The Colloquia program is a series of top-flight lectures and addresses featuring prominent speakers. The series is ongoing and will continue throughout the course of the year.
Each Colloquia lecture is streamed live online through the official Delta State University LiveStream channel.
Haley Barbour | November 12, 2019 | E.R. Jobe Hall Auditorium
---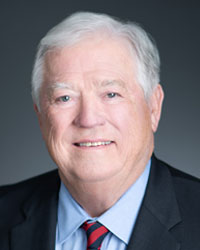 Governor Haley Barbour began his political career in 1968, dropping out of college to work on Richard Nixon's presidential campaign; in 1976, after supporting Ronald Reagan for the GOP nomination, he ran Gerald Ford's fall campaign in the Southeast. In 1982, he ran for U.S. Senate in Mississippi but lost to incumbent John C. Stennis. Gov. Barbour later served as Political Director of the Reagan White House. In 1987, he founded the government affairs firm that later became BGR Group.
From 1993 to 1997, Gov. Barbour served as Chairman of the Republican National Committee, managing the 1994 Republican surge that led to GOP control of both Houses of Congress for the first time in 40 years.
In 2003, he was elected Governor of Mississippi, assuming office in January 2004. During his tenure as governor, Barbour led his state to adopt what the Wall Street Journal called the most comprehensive tort reform in the country. In Governor Barbour's eight years as governor, per capita income in the state increased by 34 percent. After Hurricane Katrina hit the Gulf Coast in 2005, Governor Barbour received national recognition from the bipartisan American Legislative Exchange Council for his swift response to the worst natural disaster in American history.
A native of Yazoo City, Miss., Gov. Barbour attended the University of Mississippi, where he received his JD in 1973. Governor Barbour resides in Yazoo City with his wife Marsha. They have two sons and seven grandchildren.
Jere Nash | November 12, 2019 | E.R. Jobe Hall Auditorium
---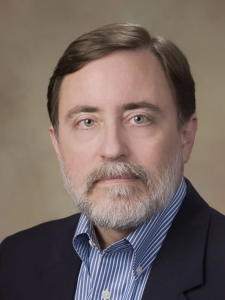 Jere Nash is a public affairs and political consultant, and he has worked on a number of campaigns for Democratic candidates and progressive organizations.  He is a native of Greenville and veteran of over 70 legislative campaigns.  Mr. Nash holds a Masters degree in public administration from Louisiana State University and a Bachelor of Science degree in electrical engineering from Louisiana Tech University.
Mr. Nash worked as campaign manager for former Governor of Mississippi Ray Mabus during the 1980s. He served as deputy state auditor and as Governor Mabus' director of policy and chief of staff.
Nash co-authored Mississippi Politics: The Struggle for Power, 1976-2006 alongside Republican political consultant Andy Taggart in 2006. The duo also co-wrote Mississippi Fried Politics: Tall Tales from the Back Rooms in 2008 and co-host the "Red Blue Review," a political talk show on local television station WLBT.
In 2013, Campaigns & Elections magazine named Nash to the Influencers 500—a list of key Democratic and Republican political influencers in each state—for his work in Democratic Mississippi politics.
Steve Forbes | March 4, 2019 | E.R. Jobe Hall Auditorium
---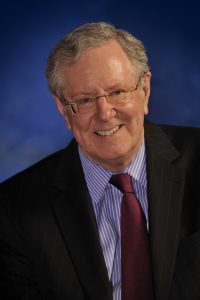 Steve Forbes is Chairman and Editor-in-Chief of Forbes Media, the technology driven global media and branding company.
Forbes.com has become one of the world's most influential websites, with nearly 60 million unique visitors a month.
Mr. Forbes writes editorials for Forbes under the heading of "Fact and Comment." A widely respected economic prognosticator, he is the only writer to have won the highly prestigious Crystal Owl Award four times. The prize was formerly given by U.S. Steel Corporation to the financial journalist whose economic forecasts for the coming year proved most accurate.
Mr. Forbes serves on the boards of The Ronald Reagan Presidential Foundation and the Heritage Foundation. He is on the Board of Overseers of the Memorial Sloan-Kettering Cancer Center. He previously served on the Board of Trustees of Princeton University for ten years.
Steve Forbes was born on July 18, 1947, in Morristown, New Jersey. He received a B.A. in history from Princeton in 1970.
Mark A. Emmert | October 9, 2018 | E.R. Jobe Hall Auditorium
---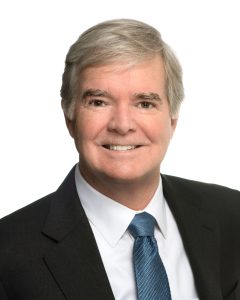 Mark A. Emmert became the fifth president of the NCAA in October 2010. As president, he has championed greater support for student-athlete wellness and academic success. His commitment to the academic success of athletes is reflected in newly heightened academic standards for initial eligibility. Additionally, he brought greater focus to health and well-being through the creation of the NCAA Sport Science Institute and increased student voice through a new Division I governance structure.
Emmert is also a life member of the Council on Foreign Relations and a member of the Higher Education Working Group on Global Issues. He is the former chair of the executive group of the Worldwide Universities Network and served on the National Security Higher Education Advisory Board. He is a fellow of the National Academy of Public Administration and was previously an American Council on Education Fellow and J.W. Fulbright Administrative Fellow. Emmert has written extensively on higher education and public administration throughout his career.
Frederick W. Smith | March 21, 2018 | E.R. Jobe Hall Auditorium
---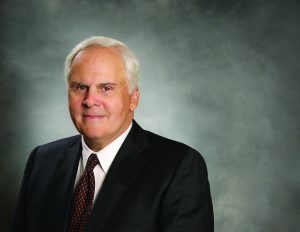 Born in 1944 in Marks, Mississippi, Frederick W. Smith, Yale College 1966, is the founder and CEO of FedEx Corporation.  The original analyses about the logistic needs of a highly automated future society were done during his tenure as an undergraduate.
After four years of service in the Marines, including two tours of duty in Viet Nam, he launched the original air-ground Federal Express network which began operations in 1973 to serve the rapidly growing high tech/high value added sectors of the economy Smith had predicted.  The company has since grown into a $60 billion global enterprise.
Smith is responsible for providing strategic direction for all FedEx operating companies:  FedEx Services (including FedEx Office), FedEx Express, FedEx Ground and FedEx Freight.  FedEx serves more than 220 countries and territories with operations that include 650 aircraft and over 150,000 vehicles.  More than 400,000 team members worldwide currently handle more than 12 million shipments each business day.
Rod Paige | October 10, 2017 | E.R. Jobe Hall Auditorium
---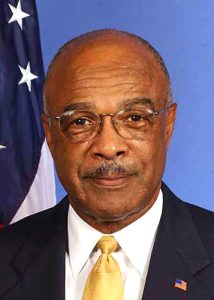 Dr. Rod Paige served from 2001 to 2005 as the seventh U.S. Secretary of Education during the first term of President George W. Bush.  He helped create the No Child Left Behind Act, and led the department that oversaw the law's implementation.  He is the first African-American and the first school superintendent to serve as the nation's education chief.
After a stint in the U.S. Navy, Dr. Paige began his career in education teaching and coaching at Hinds Agricultural High School and Hinds Community College.  In the late 1960s, he was head football coach at Jackson State, with a record of 25 wins, 19 losses, and 2 ties.  He then moved on to become head football coach and athletic director at Texas Southern University, where he began teaching at the university level and eventually became Dean of the College of Education.  He later served as a trustee and officer of the Houston Independent School District Board of Education before becoming Superintendent of Schools in 1994.
After leaving the Department of Education in 2005, Dr. Paige became a public policy fellow at the Woodrow Wilson International Center for Scholars.  Most recently, he returned to his alma mater to serve as Interim President when Jackson State's president resigned last fall.
LouAnn Woodward | April 12, 2017 | E.R. Jobe Hall Auditorium
---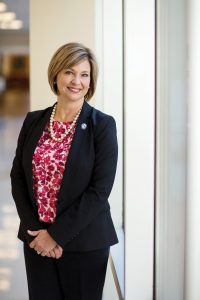 LouAnn Woodward, MD, became vice chancellor for health affairs at the University of Mississippi Medical Center and dean of the University of Mississippi School of Medicine March 1, 2015.
In this role, she is responsible for the overall strategic direction of the Medical Center, a $1.6 billion enterprise. Previously she served for five years as associate vice chancellor for health affairs and vice dean of the School of Medicine during the tenure as vice chancellor of Dr. James E. Keeton.
During her tenure as associate vice chancellor, she served as the executive sponsor of the enterprise-wide Lawson business system implementation. In 2013, she was appointed as a member of the Liaison Committee for Medical Education, the accrediting body for all medical schools in the United States and Canada, and chairs the subcommittee on International Relations. She was a leader for the development of the UMMC 2020 strategic plan and has successfully recruited a number of individuals into key leadership roles for the Medical Center.
Bennie Thompson | November 9, 2016 | E.R. Jobe Hall Auditorium
---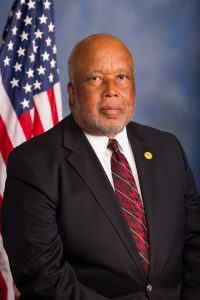 Congressman Thompson reputation for being a pragmatic local public servant afforded him an opportunity to be the vocal champion for his constituents. Thompson's years of dedication and service to those constituents lead them to elect him to Congress in 1993 to represent the Second District of Mississippi.
Congressman Thompson has served the Second Congressional District since 1993. He is the longest-serving African-American elected official in the state of Mississippi. He is also the only Democrat in the Mississippi Congressional Delegation.
In 2006, during the 109th Congress, Thompson's Washington colleagues expressed their overwhelming confidence in his abilities, and selected him to serve as the first Democratic Chairman of the House Homeland Security Committee. As Chairman, Congressman Thompson introduced and engineered House passage of the most comprehensive homeland security package since September 11, 2001 – H.R. 1, the "9/11 Commission Recommendations Act of 2007."
Gustavo Gelpi | September 20, 2016 | E.R. Jobe Hall Auditorium
---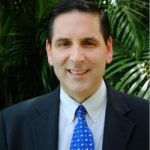 Gelpi was appointed to the federal court bench in 2006 by former U.S. President George W. Bush, following his unanimous Senate confirmation. He holds life tenure and sits in the District of Puerto Rico.
During his judicial tenure, Judge Gelpi has presided over hundreds of prosecutions for narcotics, firearms, child exploitation, immigration, white collar, government corruption and other federal crimes. He has also presided over a large number of civil cases in the areas of civil rights, environmental litigation, medical malpractice, bank shareholder class actions, corporate litigation and personal injury.
Gelpi has had an illustrious career spanning 25 years of public service, previously serving on the federal bench as a United States Magistrate Judge, as Solicitor General of Puerto Rico, and as Assistant Federal Public Defender and judicial law clerk.
Roger Wicker | March 22, 2016 | E.R. Jobe Hall Auditorium
---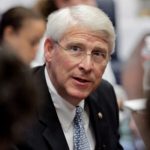 Wicker has represented Mississippi in the United States Senate since December 2007. During his time in the Senate, he has championed pro-growth policies to create jobs and has worked to reduce spending, limit federal overreach and maintain a strong national defense.
Prior to his service in the Senate, Wicker was elected seven times, beginning in 1994, to represent Mississippi's First Congressional District in the House of Representatives. Before being elected to Congress, he served in the state Senate on behalf of Lee and Pontotoc counties.
Wicker is also a veteran, having served active duty in the U.S. Air Force and then the Air Force Reserve. He retired from the Reserve in 2004 with the rank of lieutenant colonel.
Nastasha Trethewey | October 22, 2015 | E.R. Jobe Hall Auditorium
---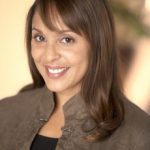 Former United States Poet Laureate and current Mississippi Poet Laureate, Natasha Trethewey, has been tied to Delta State for many years, having received an honorary Doctor of Arts and Letters degree during the university's 2007 fall commencement ceremony.
Additionally, Trethewey was the 2008 winner of the Governor's Award for Excellence in the Arts from the Mississippi Arts Commission. Her Pulitzer-winning poems feature elements of her personal history as the daughter of interracial parents — and the story of her mother, who died at the age of 40.
Joseph J. Turner | September 1, 2015 | E.R. Jobe Hall Auditorium
---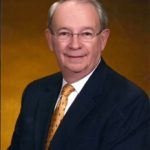 Joseph Jackson Turner Jr. is CEO at First Sun Management Corporation, a 50-store Wendy's franchise located in the Southeast and one of the world's largest Wendy's franchise businesses.
He previously served as the executive secretary for the Clemson IPTAY Club, an athletic fundraising organization for Clemson University. In this role, Turner helped raise over $26 million for the institution. He also served as the associate director and alumni field representative for the Clemson Alumni Association.
Additionally, Turner served as president and trustee for the Wendy's International National Advertising Board of Trustees, and he is currently on the board of directors for the Dave Thomas Foundation for Adoption.
Leslie King | March 4, 2015 | E.R. Jobe Hall Auditorium
---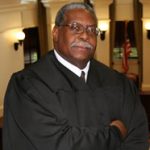 Justice King served in the Mississippi House of Representatives from 1980-1994, and his leadership roles included serving as vice-chairman of the powerful Ways and Means Committee. He was elected to the Court of Appeals in 1994, and Governor Haley Barbour appointed him to the Mississippi Supreme Court in 2011.
Other legislative committees on which King served include: Judiciary, Insurance, Environmental Protection Council, Housing Finance Oversight, and Universities and Colleges.
King began practicing law in Greenville in 1973. He graduated from the University of Mississippi in 1970 and from the Texas Southern University School of Law in 1973.
He was chairman of the Mississippi Black Legislative Caucus in 1988, and previously served as Youth Court Counselor for Washington County, Public Defender, Youth Court Prosecutor, and Municipal Court Judge for the Town of Metcalfe.
Charles A. Bowsher | September 25, 2014 | E.R. Jobe Hall Auditorium
---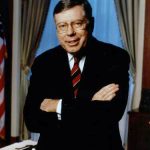 As the Comptroller General of the United States and head of the General Accounting Office (GAO) for 15 years, Charles Bowsher's appointment by President Ronald Reagan in 1981 capped a background of experience in both government and corporate endeavors.
Distinguished service-to both public institutions and the private sector-has been the hallmark of his notable career. With a congressional mandate to audit, evaluate, or investigate virtually all federal operations, GAO under his leadership became increasingly involved in some of the most important issues of the day.
David Abney | April 2, 2014 | E.R. Jobe Hall Auditorium
---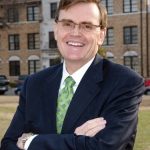 David Abney, a 1976 Delta State graduate, is the Chief Executive Officer for United Parcel Service — the world's largest package delivery company. Abney studied marketing at Delta State and was named the 2007 Outstanding Alumnus of the Year.
Abney has held various positions throughout his UPS career, which began in 1974. He started as a part time employee loading and unloading packages before working up to division manager in New Jersey and district manager in Utah.
He also served as president of SonicAir®, UPS's same-day delivery service. While president of the airline, Abney was honored with the Professionalism in Services/Support Management Award by the International Association of Services Management for demonstrating exemplary managerial characteristics.
Dr. Robert Khayat | January 29, 2014 | E.R. Jobe Hall Auditorium
---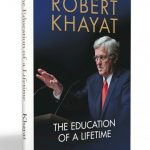 Khayat served as the 15th chancellor of the University of Mississippi from 1995-2009. He is also a former college football all-star, an Academic All American football and baseball player, all-pro kicker for the Washington Redskins, law professor and president of the NCAA Foundation.
His memoir covers a number of topics from his noteworthy career, including the 1962 riot at Ole Miss with the admission of James Meredith. At the time, Khayat was kicking for the newly integrated Washington Redskins in the National Football League. More than 35 years later he was leading the university through its controversial association with the Confederate flag.
Senator Thad Cochran | November 1, 2013 | Bologna Performing Arts Center
Inauguration of President William N. LaForge
---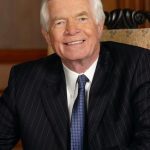 In the current 113th Congress, Thad Cochran serves as ranking member of the Senate Agriculture, Nutrition, and Forestry Committee. He has served on this panel since being sworn in as a Senator in 1979, and served as chairman from 2003 to 2005.
Sen. Cochran is a senior member on the Senate Committee on Appropriations, and is Vice Chairman of the Appropriations Subcommittee on Defense. Cochran also serves on the Senate Committee on Rules and Administration.
For the State of Mississippi, Cochran has maintained a focus throughout his career on promoting economic development and educational opportunity. He has sponsored legislation and promoted policies related to rural economic development, including key provisions of several national farm policy bills.
President LaForge served as Sen. Cochran's chief of staff and the two enjoy a personal and professional relationship that spans more than 30 years.
Cochran delivers the keynote address for President LaForge's investiture ceremony Nov. 1 at 10:30 a.m. inside the Bologna Performing Arts Center.
Dr. Jeffrey Lenn | October 31, 2013 | College of Business
Delta State University Inauguration Week Celebration
---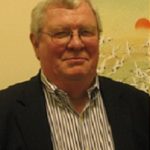 Dr. Lenn teaches in George Washington University's School of Business in the department of Strategic Management and Public Policy. His areas of expertise include: business-government relations; corporate political strategy; strategic management; executive leadership; managerial ethics; corporate social responsibility; and organizational change.
His current research includes: design and implementation of political strategy; values and ethics in executive decision making; corporate social responsibility; and business as a vocation and occupation. Lenn has served as a consultant to corporations, trade associations, non-profit organizations and governmental agencies. He also has extensive experience in management and executive development programs, both domestic and international.
Lenn and President LaForge worked together for more than 30 years at GWU, where Lenn was his department chair, dean and vice president. He has remained LaForge's great friend and mentor since their time together in the school of business.
Dr. Lenn's lecture begins at 4:00 p.m. inside the auditorium in E. R. Jobe Hall.
James W. Morhard | October 30, 2013 | College of Arts and Sciences
Delta State University Inauguration Week Celebration
---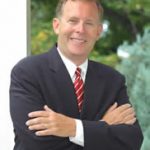 James Morhard holds a degree in accounting from Saint Francis University in Loretto, Penn., an MBA from George Washington University and a juris doctorate from Georgetown University. He is admitted to the practice in the District of Columbia and Pennsylvania.
In 1978, he became an analyst for the Secretary of the Navy and the Navy Comptroller in the Pentagon, where he reviewed procurement and research and development appropriations. Morhard became the chief of staff of the Senate Appropriations Committee in 2003, where he managed a staff of 68 and assembled, personally negotiated, and passed the fiscal year 2004-2005 Omnibus appropriations bills.
After leaving the Senate in the winter of 2005, he founded the law firm of Morhard & Associates, LLC. He has also been a guest lecturer on the legislative process at Harvard University, the Naval War College and Georgetown University. Morhard is an adjunct professor at the Naval Post Graduate School and is a member of the board of Saint Francis University. He also serves on the advisory board for the U.S. Institute of Peace.
Mr. Morhard's topic for the evening is "Social Policy and the Problem of a Divided Congress in a Divided Government". His presentation begins at 5:00 p.m. inside the auditorium of E. R Jobe Hall.
Doris Dixon | October 29, 2013 | College of Education and Human Sciences
Delta State University Inauguration Week Celebration
---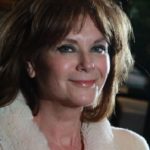 Early in her career, Doris Dixon served as a professional staff member to both Democratic and Republican members of the U.S. Congress, the Senate Labor and Human Resources Committee, and the U.S. Department of Education's Office of Legislative Affairs.
Dixon left Capitol Hill in 1995 to become the first director of Federal Relations for the National Collegiate Athletic Association, where she established and managed the legislative affairs office for the nation's preeminent college sports organization.
Dixon is currently a legislative policy staff member in the office of Legislation and Congressional Affairs for the U.S. Dept. of Education.
Dixon's topic for the evening is "From Dickens to Dr. Dre". Her presentation begins at 5 p.m. inside the Jacob Conference Center in James M. Ewing Hall.
Dr. Marcella McKay | October 28, 2013 | Robert E. Smith School of Nursing
Delta State University Inauguration Week Celebration
---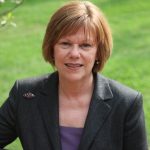 Marcella Long McKay serves in a dual role as Chief Operating Officer for the Mississippi Hospital Association (MHA) and President and CEO for the MHA Health, Research & Educational Foundation. Her areas of expertise include health policy, regulatory compliance, patient safety, quality of care, and healthcare administration.
Dr. McKay has over thirty years of experience in health care in clinical, education, and administrative positions and is a Fellow in the American College of Healthcare Executives (FACHE).
Dr. McKay previously served as Executive Director of the Mississippi Board of Nursing and served on the Board of Directors for the National Council of State Boards of Nursing (1991).
She currently serves on the National Advisory Committee for the New Jersey Nursing Initiative, a major initiative funded by the Robert Wood Johnson Foundation. She currently is a co-lead for the leadership development track of work within the Mississippi Action Coalition.
Dr. McKay opens the Inauguration Week Colloquia series with her presentation on October 28 at 5:00 p.m. inside rooms 141-143 in the Robert E. Smith School of Nursing.
Gov. William F. Winter | September 3, 2013 | E.R. Jobe Hall Auditorium
First Colloquia Distinguished Speakers Lecture Series
---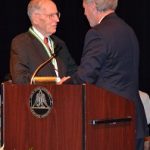 Gov. Winter, considered one of Mississippi's most distinguished political leaders, spoke at the initial Colloqua Lecture Series on Sept. 3, 2013 in the Jobe Hall auditorium.
Winter served Mississippi in numerous official capacities, including Governor from 1980–1984, Lt. Governor from 1972–1976, Mississippi State Treasurer from 1964–1968, Mississippi State Tax Collector from 1956–1964, and Representative in the Mississippi House of Representatives from 1948–1956.
"I'm honored to be the first speaker in the series and share a few thoughts that I hope will be welcomed on campus," said Winter. "I think the Colloquia program represents the vision and creativity Dr. LaForge is bringing to Delta State. It is so important that Delta State University receives the recognition it deserves because of the role it fills as an intellectual beacon in the Delta."
"I am thrilled to have Gov. Winter as the first Colloquia speaker," said LaForge. "He has been such a prominent figure in Mississippi law, politics, education and racial reconciliation. He is known in all circles of the state as a man who is fair, just and forward thinking."
Charles Bowsher – September 25, 2014
David Abney – April 2, 2014
Dr. Robert Khayat – January 29, 2014
Senator Thad Cochran – November 1, 2013
Dr. Jeffrey Lenn – October 31, 2013
James W. Morhard – October 30, 2013
Doris Dixon – October 29, 2013
Marcella McKay – October 28, 2013
Gov. William F. Winter – September 3, 2013
Help Support the Delta State University Colloquia Lecture Series
To make a gift in support of the Delta State University Colloquia Distinguished Speakers Lecture Series, please contact the Delta State University Foundation at 662-846-4704 or make your gift online at DeltaStateGiving.org.