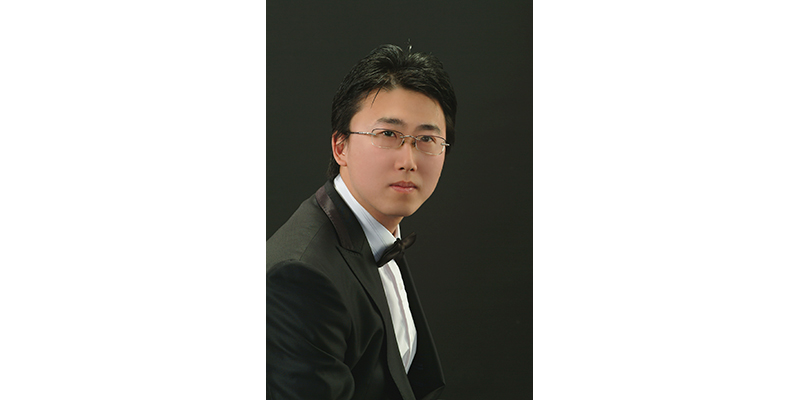 The Delta State University Department of Music presents pianist Joonghan Jonathan Jung in a recital at the Bologna Performing Arts Center on March 23 at 7:30 p.m.
The recital will feature piano solo works by Beethoven, Bach/Busoni, Liszt, Scriabin and Vine. The event is free and open to the public. For more information, contact the Department of Music at 662-846-4615.
Born in South Korea, pianist Jung also lived in New Zealand and concertizes regularly across the U.S., New Zealand, Australia and Japan. He has performed with the Eastman Philharmonic Orchestra, Korean Philharmonic Orchestra of New Zealand, and University of Auckland Symphony Orchestra. Jung has received prizes in Kerikeri International Piano Competition, Eastman Concerto Competition, Kapiti Coast National Piano Competition and the Christchurch National Piano Concerto Competition.
He has performed as a guest artist at the Texas State International Piano Festival in San Marcos, Texas, and he is making his debut performance at Weill Recital Hall, Carnegie Hall on June 22. His solo recitals and concerto performances have been recorded and broadcasted by Radio New Zealand and World TV, and he has been featured in public master classes with renowned pianists including Joseph Banowetz, Bao Hui-qiao, Piers Lane, Marina Lomazov, Jura Margulis, Hiroko Nakamura, John Perry, Martin Roscoe, Vladimir Tropp and Arie Vardi.
Jung completed a Master of Music degree and Bachelor of Music (Honors) with First Class at the University of Auckland. He relocated to the U.S. in 2009 to complete a Doctor of Musical Arts  (2016), Master of Arts in Theory Pedagogy (2015), and Master of Music (2011) at the Eastman School of Music. His academic mentors include Barry Snyder, Rae de Lisle, Read Gainsford, Douglas Humpherys, Thomas Schumacher, Steven Laitz, Elizabeth Marvin, Katherine Ciesinski, David Temperley and Matthew Brown.
Additionally, he has a passion for collecting rare historical music recordings of the early 20th century. He is now combining this passion with his academic interest — music theory and music analysis. His current research is on tempo rubato, an in-depth comparative study between 19th and 20th century pianists' interpretations. His thesis, entitled "Structural Hearing of Rubato," is a pedagogical study of tempo fluctuation in music performance, focusing on motives, counterpoint and harmonization. He has presented his research in MMTA State Conference and, most recently, at the CMS Conference.
Jung taught applied piano, music theory, aural skills and class piano sequences at Southwestern Oklahoma State University as an assistant professor of piano and music theory. He recently joined the piano faculty position at Jones County Junior College in Ellisville, Mississippi to reunite with his family and to continue his teaching, research and performance career.