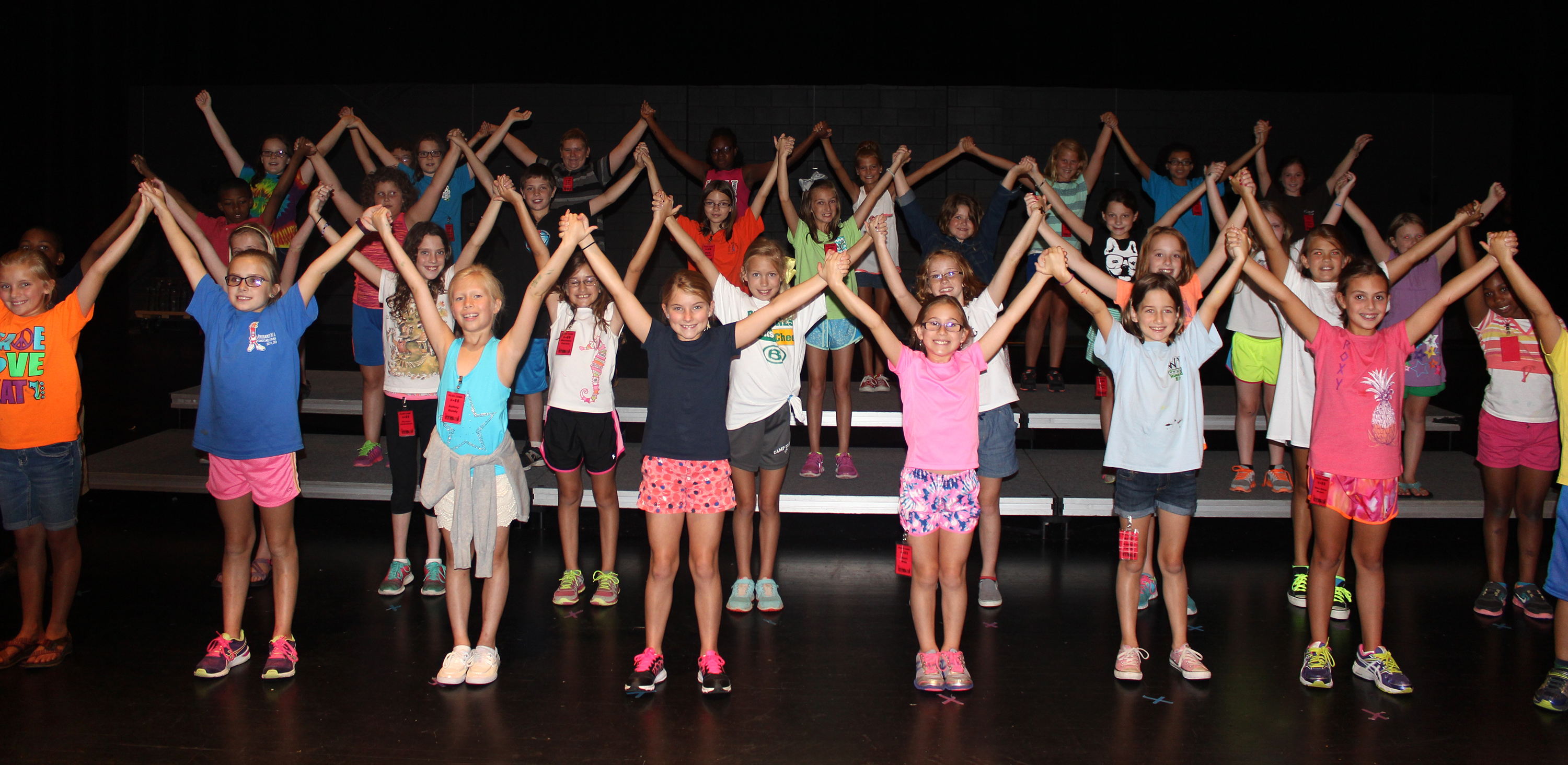 Excitement has been high this week at the Bologna Performing Arts Center as the building is filled with over 100 campers ages 5-12 who have been singing, dancing and creating. These young artists are participating in the 2015 Janice Wyatt Mississippi Summer Arts Institute PLUS Camp. MSAI is in its 18th summer of encouraging students to celebrate the arts.
Each year, the BPAC offers PLUS Camp to children who are interested in performing arts. The camp is a one-week, performance-oriented day camp centered on learning a choreographed medley of songs. 
The camp will culminate at 10 a.m. Saturday with a public performance on the BPAC's main stage. The performance is free, open to the community and will last approximately one hour.
"It's really fun how upbeat camp is," said camper Ann Garner Scott, age 10. "I also like the choreography for the dances we do."
Throughout the week, campers participate in daily classes of puppetry, prop design, music, storytelling and more. The week culminates with a public performance on Saturday. This year's unifying theme is "Music that Rocked the World," featuring Disney classics, groovy music from the '60s and tunes from "Motown: The Musical."
"I like puppetry because our teacher is really good at showing us how to make them," said Caroline Murrell, age 6. "He made this dragon that actually scared me it was so good."
Joannah Taylor, Arts Education coordinator at the BPAC, is thrilled with this year's camp.
"We are having a wonderful week educating and deepening the campers' appreciation of the arts," said Taylor. "Our faculty is incredibly talented, our counselors are nurturing and encouraging and our campers are fantastic. We have a very talented group of campers this year and we are delighted to see all of their hard work come to fruition on Saturday."
For more information about PLUS Camp, contact Taylor at 662-846-4844 or visit http://bolognapac.com/.