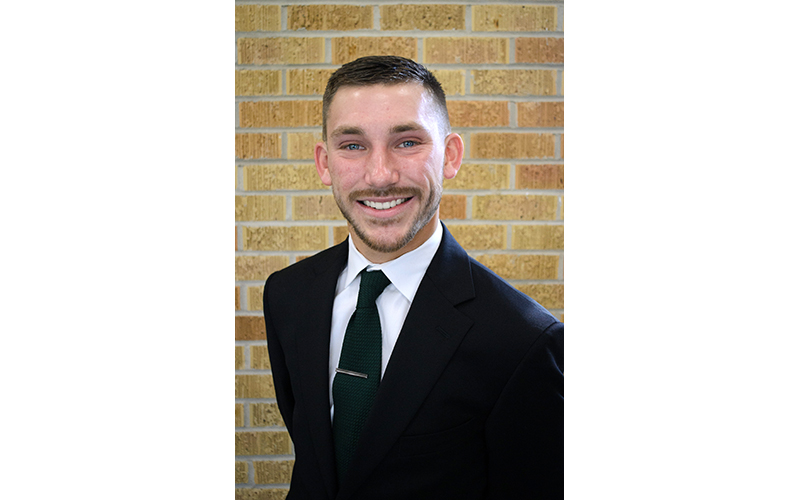 Delta State University student Paxton Stratton was recently selected as a 2018 Congressional Fellow for U.S. Sen. Thad Cochran of Mississippi.
Stratton, a junior HPER (health, physical education and recreation) major, with a minor in coaching and mathematics, will move to Washington D.C. in January and remain there through the spring semester. The program selects one Delta State student each year to serve on Cochran's staff, with the goal of providing a better understanding of the legislative process.
"I'm absolutely elated to be accepted as a Cochran Fellow," said Stratton, a native of Fort Worth, Texas. "It's a big-time opportunity, and I think it will be a great learning experience for me."
Stratton said he is excited to learn how the legislative process works, having never previously delved into politics.
"I've never really been into politics, but this will be a great way for me to learn the ins and outs of politics," he said. "I think it will also help my get my foot in the door with people who are changemakers in our country."
Stratton is driven to design prosthetics after graduating from Delta State, and he said understanding the political environment would be helpful for making prosthetics more affordable to people in the future.
Stratton is also a member of the Delta State men's soccer team.
Delta State has a long-running tradition of sending fellows to Washington, and Delta State President William N. LaForge served as Cochran's chief of staff during the 1980s.
"It is professionally and personally gratifying to me that we continue this wonderful relationship with the senator's office in cooperation with Delta Council and Staplcotn because of the affiliation with Sen. Cochran going back to my days as his chief of staff," said LaForge. "Paxton will have an excellent experience there, and their office will benefit from his outstanding background at Delta State."
The fellowship program is funded through Delta State University, the Delta Council and Staplcotn. Additionally, Stratton will receive a stipend from Cochran's office.
The Delta Council is an area economic development organization representing the 18 Delta and part-Delta counties of Northwest Mississippi. The organization pioneers efforts to solve common problems and promote the development of the local economy. Founded in 1921, Staplcotn (Staple Cotton Cooperative Association) is the oldest and one of the largest cotton marketing cooperatives in the United States.