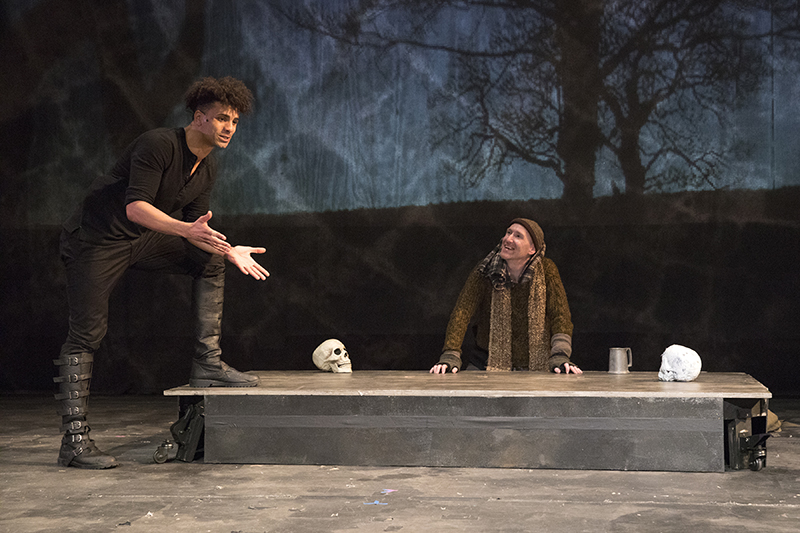 The Bologna Performing Arts Center presents Aquila Theatre's production of Shakespeare's "Hamlet" on Feb. 6-7.
The Bologna Performing Arts Center at Delta State presents "Hamlet" by Aquila Theatre Feb.6 at 7:30 p.m. Tickets begin at $15 and are available at the BPAC Ticket Office, by phone at 662-846-4626, or online at www.bolognapac.com.
There will also be a special performance for schools on Feb. 7 at 10 a.m.
"Hamlet" is arguably Shakespeare's greatest play. Written in 1602, it is one of the most complete portrayals of the human psyche that exists in Western literature.
A compelling tale of familial discord, personal ambition, love and revenge, Hamlet has enthralled audiences for 400 years. Mortality and madness are two of the most pronounced themes of Shakespeare's epic and the characters — Hamlet, Ophelia, Gertrude and Claudius — inhabit a rich landscape replete with deceit, mistrust and schemes. Four centuries after its premiere, Hamlet continues as one of the classics of the world stage.
Aquila Theatre's mission is to make classical works accessible to the greatest number. As a company dedicated to the classics, Aquila Theatre feels a responsibility to acknowledge and explore newfound classical works.
Aquila was founded in London in 1991 by Peter Meineck. In 1997, it became a U.S. non for profit organization and is currently based in New York.
The New York Times said   "Aquila Theatre is a classically trained, modernly hip troupe," and that "the versatile cast of eight, with actors in multiple roles, consistently command attention and admiration."
Directed by Desiree Sanchez, Aquila's "Hamlet" will seek to shed new light on Hamlet's tragic story. The production will use Sanchez's innovative use of movement, design, sound and superb acting to vividly explore the depths of rage, madness, love and death brought about by a culture of obsessive personal ambition.