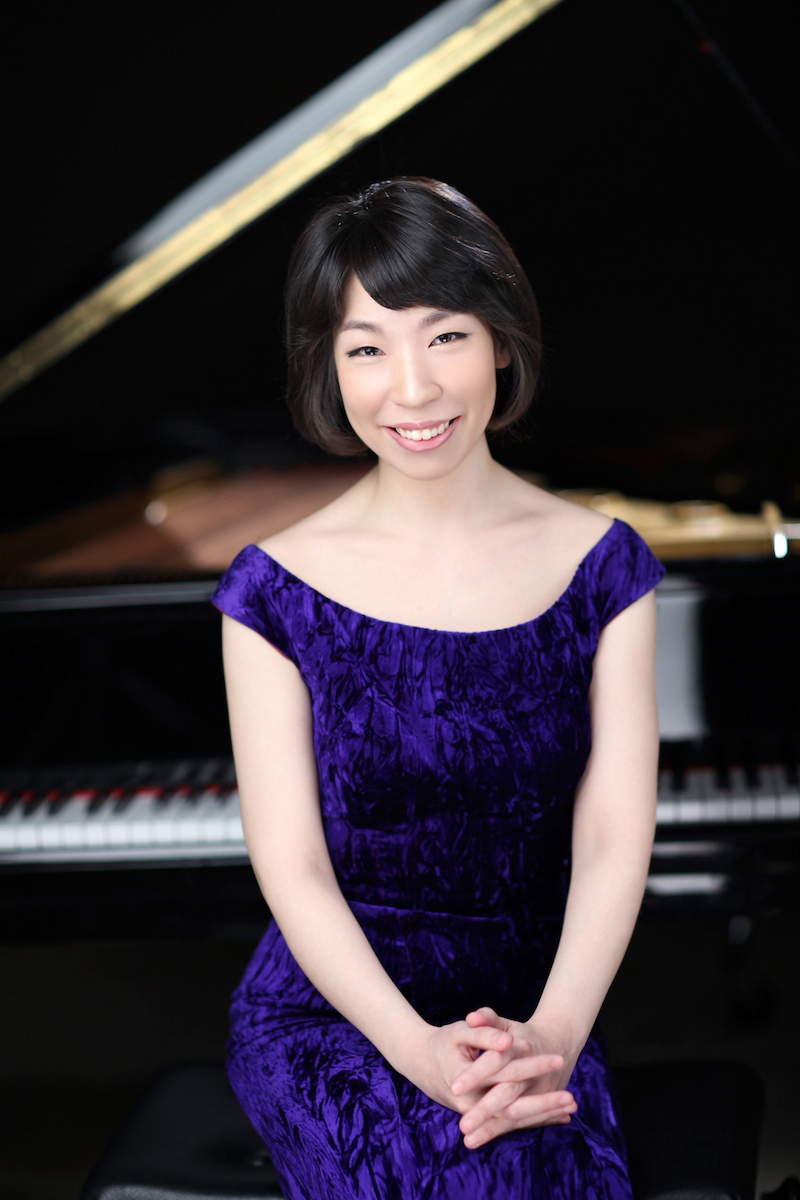 The Piano Area of the Department of Music will host a piano exchange program with the piano students and faculty of Sungkyul University in Korea on the DSU campus on Jan. 25-27.
This exchange program is the joint academic, cultural, and performance activities between the piano students and faculty of Sungkyul University and Delta State University. These exchange activities will include master classes, student and faculty recitals, and other classes, as well as the participation in Delta State University's annual piano festival, The Art of the Piano.
On Thursday, Jan. 26, the students from Sungkyul University and DSU piano students will perform at 1:40 p.m.., and the two piano faculty members from Sungkyul University, Drs. Hye-Young Suh and Heejung Nam, will present a recital at 7:30 p.m.., featuring piano solo and duet works by Jin Won La, W. A. Mozart, D. Scarlatti, Schubert, and Scriabin. Both performances on Jan. 26 will be free and open to the public and be held at the Recital Hall of the Bologna Performing Arts Center.
This piano exchange program is sponsored by the Dulce Fund, the Department of Music, the Quality Enhancement Plan, the College of Arts and Sciences, the Office of Academic Affairs, the Office of the President, and DSU International Student Services.
Korean-Canadian pianist Heejung Nam, a native of Seoul, South Korea, enjoys an active career as a solo performer, chamber musician, and a teacher. She has won numerous competitions and awards, including the prestigious Canada Council Grant for the Arts, Canadian Music Competition Stepping Stone (Ottawa, ON), Rochester Philharmonic Orchestra Concerto Competition (Rochester, NY), and the Orchestre Symphonique de Montréal Competition (Montreal), the Seattle International Competition, and most recently, the 2013 Artist Series Audition held by the Seoul Arts Center in Korea.
Dr. Nam has performed in both solo and collaborative recitals in South Korea, Japan, Canada, and the U.S., and she has been featured nationwide on the CBC Radio. She has appeared as soloist with Rochester Philharmonic Orchestra and the Eastman Philharmonia. She participated at the festivals such as the Hamamatsu International Piano Academy in Japan, and the Banff Festival in Canada. She has also performed in masterclasses by renowned pianists such as Angela Hewitt, Jacques Rouvier, Lee Kum Sing, Hiroko Nakamura, Ursula Oppens, etc.
Dr. Nam holds degrees from the Eastman School of Music (BM with distinction, and DMA) and the Juilliard School (MM). Her teachers include Thomas Schumacher, Julian Martin, and Jean Barr. In 2014, Dr. Nam joined the Faculty of Music at Sungkyul University in Anyang, South Korea, where she currently is Assistant Professor of Piano.
Pianist Hye-Young Suh, native of Seoul, Korea, is a graduate of Seoul National University (BM, MM) and the Cleveland Institute of Music (DMA). Over the years, Dr. Suh has given numerous solo recitals and appeared frequently in chamber ensembles at major concert halls in Korea. She was a soloist with Seoul Philharmonic orchestra, Global Symphony Orchestra, Kharkov Philharmonic orchestra (Ukrain).
Dr. Suh has been performed actively as a member of a piano project group "Soloists93" to explore wide range of piano repertoires focusing particularly on contemporary or rarely heard pieces. She is also dedicated to researching in many hidden piano works by women composers, and performed them in Seoul, Anyang, Korea; Glendale; Los Angeles; Nakasaki, Japan; Tienjin, China; Bangkok, Thailand; and Marion, Indiana. Recently Dr. Suh gave a lecture recital on Messiaen's piano music in Seoul. She has served as a judge in numerous competitions including Piano Campus-Journées Internationales de Piano in France, and Korea-Asia Piano open competition in Seoul, Korea.
Dr. Suh is the author of Piano Music in the 20th Century published in Korea in 2004. She was a visiting scholar at California State University, Northridge(USA) and currently is a professor of piano, head of Division of Music, Sungkyul University in Anyang, Korea, where she teaches piano performance and music history.