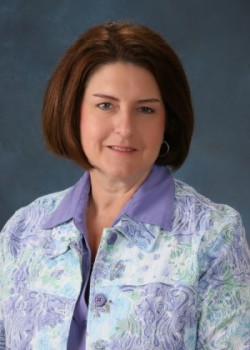 Delta State University recently announced the promotion of Dr. Vicki Bingham to the position of dean of the Robert E. Smith School of Nursing.
Bingham, who has served as chair of the department for 12 years, will take over as dean effective July 1.
"I feel very honored and grateful to be offered the dean's position," said Bingham. "I believe my current role as chair of academic programs has helped prepare me. Furthermore, Dean Lizabeth Carlson has been an amazing leader and mentor during my tenure as chair. I am excited to lead the Robert E. Smith School of Nursing in future endeavors to promote nursing education and the health care needs of our communities."
Bingham said she looks forward to expanding the success of RESSON's nursing programs, working with nursing alumni to become more involved, and strengthening partnerships with the community and health care facilities at the local and state levels.
"We offer outstanding nursing programs because the faculty members are highly qualified in their practice areas, and staff members are very supportive," added Bingham. "We care about our students and are devoted to providing them with a high quality education."
Delta State Provost and Vice President of Academic Affairs, Dr. Charles McAdams, said Bingham is a perfect fit for the role.
"Her administrative experience, coupled with her passion for nursing and Delta State University, convinced me that she will make a wonderful dean," said McAdams. "I know that she cares a great deal for students and the health care profession, and I have every confidence that she will lead the School of Nursing to great heights in the years ahead."
Bingham is married to Cleveland Police Chief Buster Bingham. Both are graduates of Delta State and have been members of the community for 32 years.
Learn more about RESSON at http://www.deltastate.edu/school-of-nursing.