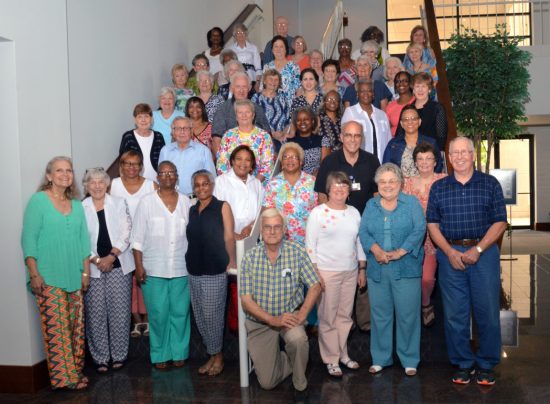 At each performance held at the Bologna Performing Arts Center, some of the first people patrons meet are the dedicated BPAC Ambassadors. From ticket takers and door captains, to greeters and ushers, these volunteers play a huge role in making the performances a great experience for everyone in attendance.
The BPAC recently paid tribute to these volunteers by hosting its annual Ambassadors Luncheon.
Over 70 dedicated volunteers from across the Delta work performances throughout the year. Sally Young, who has been an Ambassador for over a year, expressed the enjoyment of volunteering at the BPAC.
"I am a people person, and I look forward to interacting with all the patrons who come performances at the Bologna Performing Arts Center," said Young. "I especially love to work the school matinee programs. Seeing the excitement on children's' faces really brings joy to being an Ambassador."
Positions are open to join the BPAC Ambassadors for the 2016-17 season, and training will be held in August. For more information or to sign up, contact Amber Foster at 662-846-4625.