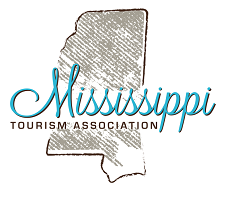 The Mississippi Tourism Association (MTA) presented their annual awards for tourism achievement for the year 2016 during activities at the Governor's Conference on Tourism held at the Natchez Convention Center in Natchez, Miss. on Sept. 18-20, 2016.
The awards program recognizes outstanding contributions to the advancement of tourism by members of the 300+-member private sector organization as well as honoring travel media, community leaders and friends of the industry. Awards were presented in 15 categories, each focusing on a different aspect of the hospitality industry or individual achievement.
Receiving the award for Travel Attraction of the Year was GRAMMY Museum® Mississippi. The Museum was cited for being the only GRAMMY Museum outside of Los Angeles, which is home to the first GRAMMY Museum. The Museum features cutting-edge exhibits, interactive experiences and films, which provide a one-of-a-kind visitor experience — engaging, educational, celebratory and inspirational. In just 4 months after opening the Museum has brought visitors from 41 states as well as tourists from over 16 countries. More information about GRAMMY Museum Mississippi can be found at www.grammymuseumms.org.
"Special recognition should be given to our tourism industry leaders for their outstanding accomplishments. We are happy to have the opportunity to honor the winners of these awards as we truly appreciate their dedication not only to our organization but to the entire tourism industry," said Wesley Smith, 2016-2017 president of MTA.
For more information on MTA or Mississippi tourism, visit www.visitmissisippi.org or www.mstourism.com.