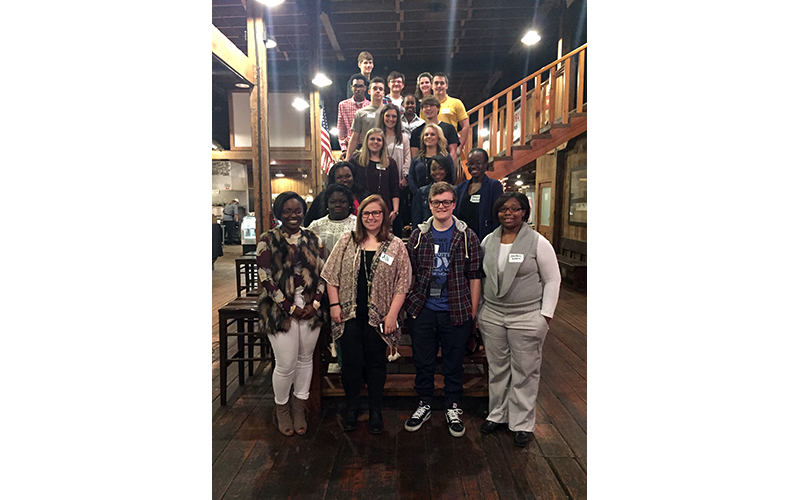 The Office of Admissions at Delta State recently hosted a series of events called "DSU Family Dinner" to celebrate the admitted class for the fall  of 2017.
Admitted freshmen students, along with transfer applicants across the region, were invited to have dinner with university representatives, future classmates, current students, and alumni. Dinners were held in Cleveland, Southaven, Oxford, and Jackson in March and April.
The goal of the event series was to provide the incoming students with an atmosphere that fosters commitment and a sense of belonging. Admissions recruiter Derrick Bean led the Oxford area dinner and wanted his guests to feel like family.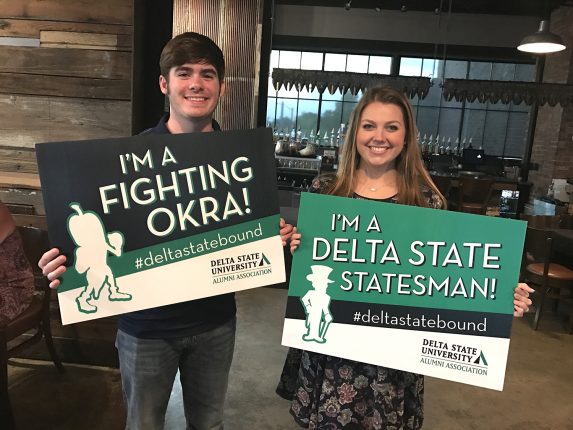 "I wanted students to feel like they were going to be a part of a family, to have the opportunity to meet new people, and to feel like they were going to have a friend when they started a new school year at Delta State this fall," said Bean.
The Alumni Association sponsored exclusive gifts for the students. Students received a #deltastatebound yard sign and were asked to snap a photo for social media. The signs are part of a digital campaign to promote awareness of the DSU family from future statesman to alumni.
Over 140 students and guests attended the dinners where information regarding housing, orientation, student accounts and more was shared. The Admissions staff continues to work with prospective students through the admissions process.
Caitlyn Thompson, director of recruiting, encouraged applicants to be aware of communications.
"A great deal of informative messaging goes out from Delta State during this time of year," said Thompson. "Applicants are receiving letters, emails, text messages and social media reminders to take care of required items before enrolling in class in the fall. We encourage all applicants to be mindful of communication from Delta State because it is all important in the enrollment process."
Students interested in enrolling at Delta State may apply online at www.deltastate.edu/apply, and campus visits may be scheduled at www.deltastate.edu/visit. Students who have submitted an application may check their status by logging in to their student account at any time or by calling 662-846-4020.
For more information on the admissions process or admitted student events, contact the Office of Admissions at 662-846-4020 or email admissions@deltastate.edu.