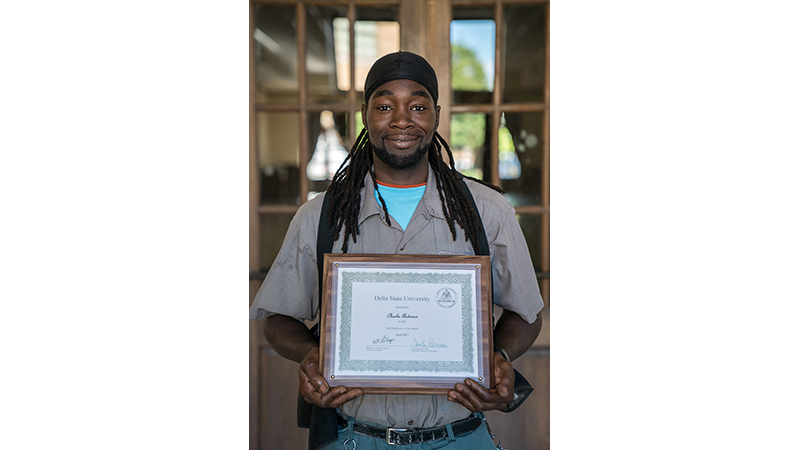 The Delta State University Staff Council recently honored Charlie Anderson, housekeeper, as the April 2017 Employee of the Month.
Anderson, a native of Winstonville, has been working as a housekeeper at Delta State for six years. Last year, he was promoted to a Level 2 employee after being recognized for his hard work.
"I was very surprised to receive this award, and it really feels good," said Anderson. "This motivates me to do my job even better, and it feels good to know other people see me working hard and that I care. This will push me to work even harder."
Outside of work, Anderson enjoy spending time with his family and practicing his mechanical skills on vehicles.
Each Employee of the Month winner receives a plaque, monetary award, an engraved insulated coffee mug, a free parking decal courtesy of the campus police department, a box of treats from The Sweetery, a parking spot of their choice, marquee announcement and website recognition.
Delta State's Staff Council serves as a liaison between the administration and the staff to provide a formal process for staff to discuss issues involving university policies and procedures and to forward ideas, recommendations and opinions to the president.