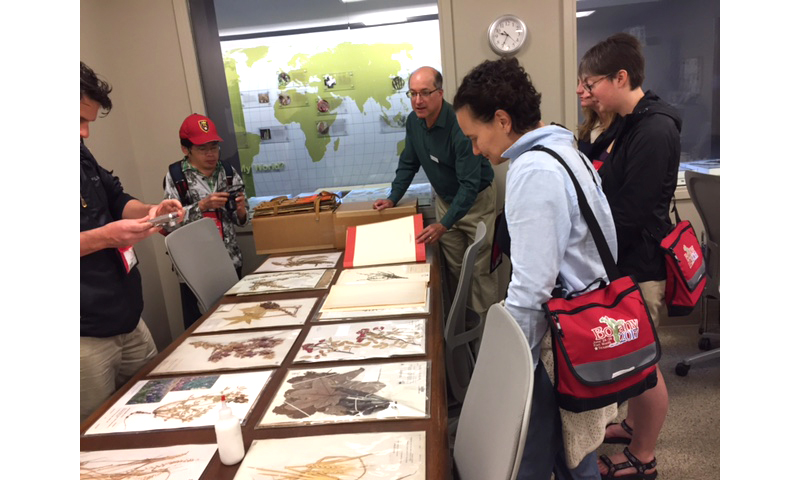 Delta State University's Dr. Nina Baghai-Riding, professor of biology and environmental science, recently attended the annual Botanical Society of America conference in Fort Worth, Texas.
The Botanical Society of America is one of the world's largest scientific societies dedicated to the study of plants and serves as an umbrella organization that covers all plant specialties including conservation and ecology, historical botany, microbiological interactions, paleobotany, physiology, teaching plant science and more.
During the conference, Baghai-Riding served as a senior mentor in the Plants Grant program that is sponsored by the National Science Foundation. This year, she mentored Jocelyn Navarro, an undergraduate botany student from Connecticut College.
Baghai-Riding presented a professional poster on her research titled "Implications of a palynological sample from Bowie River." She co-authored the research with Delta State students Kendal Davis and Raven Allison, along with Dr. Brian Axsmith from the University of Southern Alabama.
Also presented was "An elemental study of regional variation in noncommercial jams and jellies,"' a poster co-authored by Delta State students Callie Masterson, Raven Allison, Dana Rico, William Whittington, Breana Randle, Gregory Peacock and Dr. Chuck Smithhart, and "Stomatal density and carbon dioxide leaf peel study of four woody plant species in the Mississippi Delta," which was co-authored by Hannah Taylor, Wilsonya Mitchell, Jon' Ayo Farquharson and Madison Zoeller.
To learn more about the environmental science program at Delta State, email Baghai-Riding at nbaghai@deltastate.edu.